Apple recently added promo codes for in-app purchases. Here's how to redeem them. For this example, we're going to use our partner SNAPP Guides, but the same approach will work for The Photographer's Ephemeris. Here goes:
1) In the App Store app on your device, go to the home page, scroll down and choose Redeem: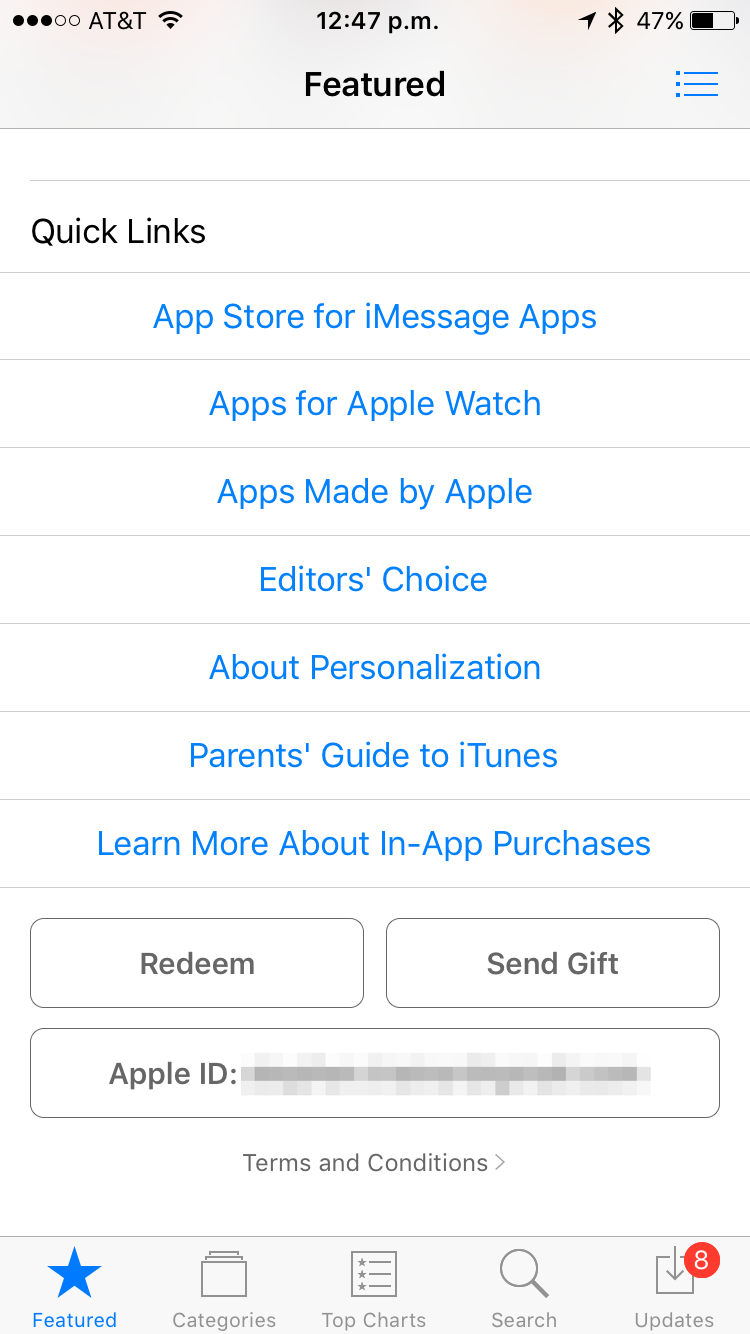 2) Next you need to enter the promo code: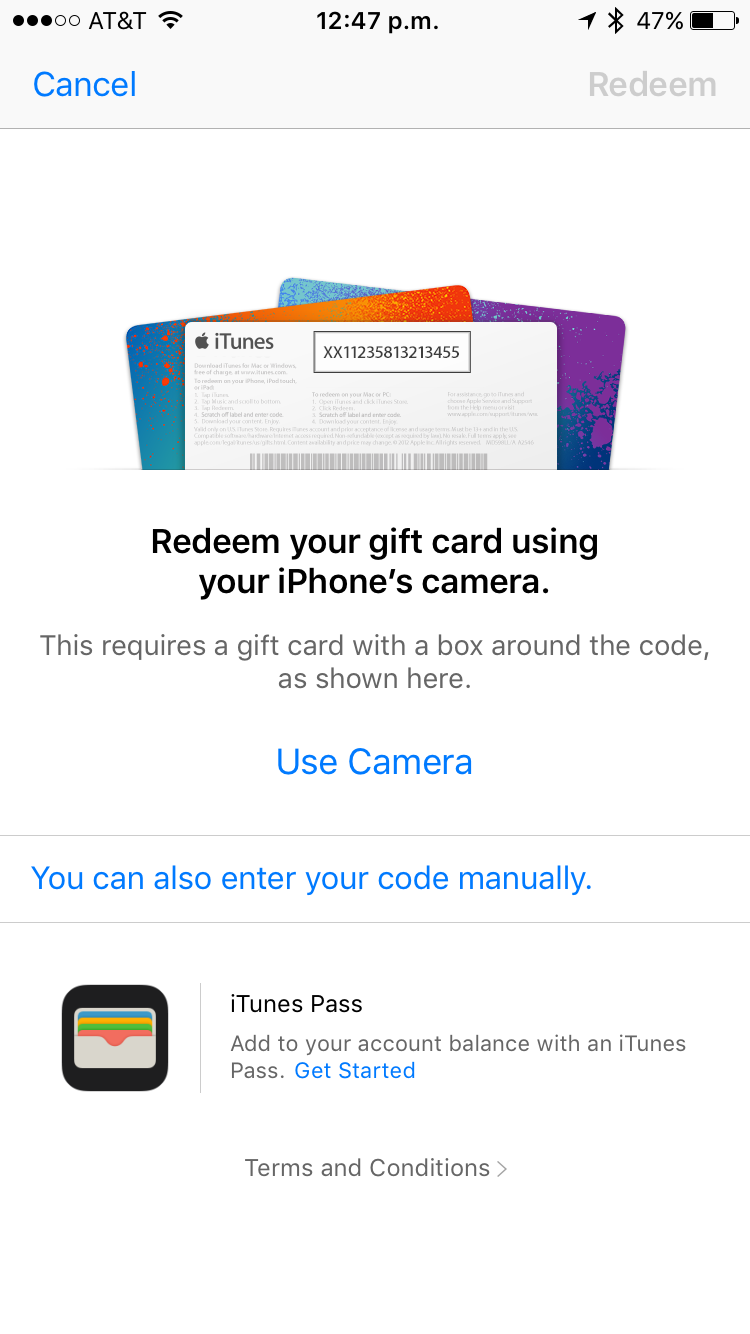 3) If you received the code via email, you can copy and paste it, or retype it by choosing the manual entry option: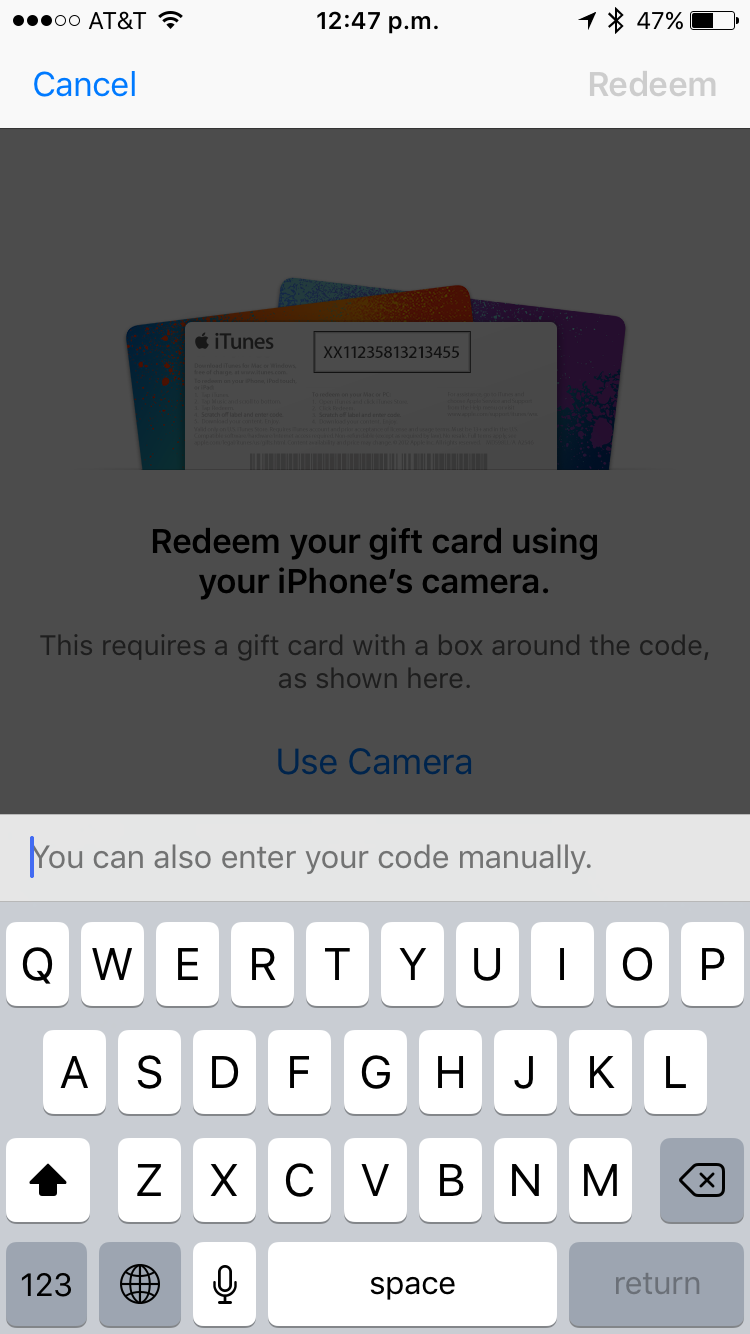 4) You may be prompted to enter you iTunes password. Once the promo code is processed, you'll see a confirmation screen: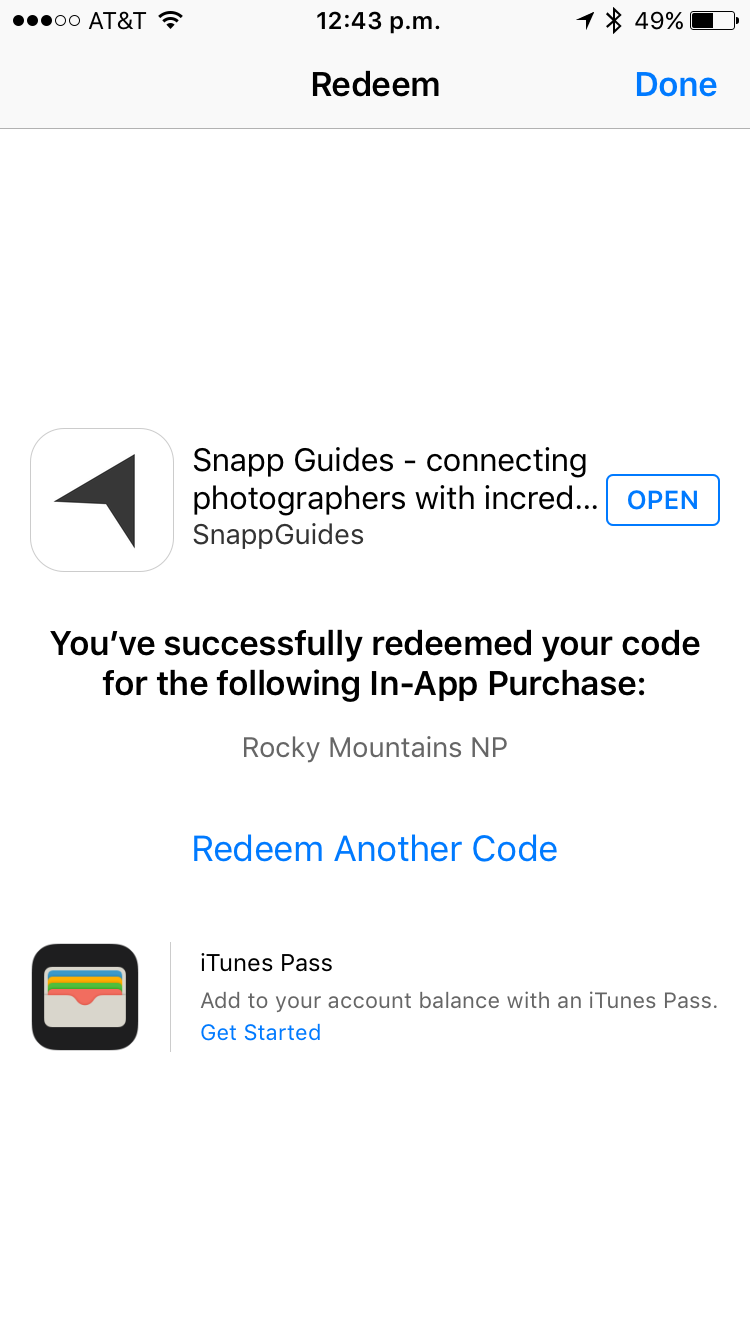 5) Generally with in-app purchases, you'll need to choose "Restore purchase" to let the app know about the new in-app purchase products that you're now entitled to use. Open SNAPP Guides and choose About from the side bar: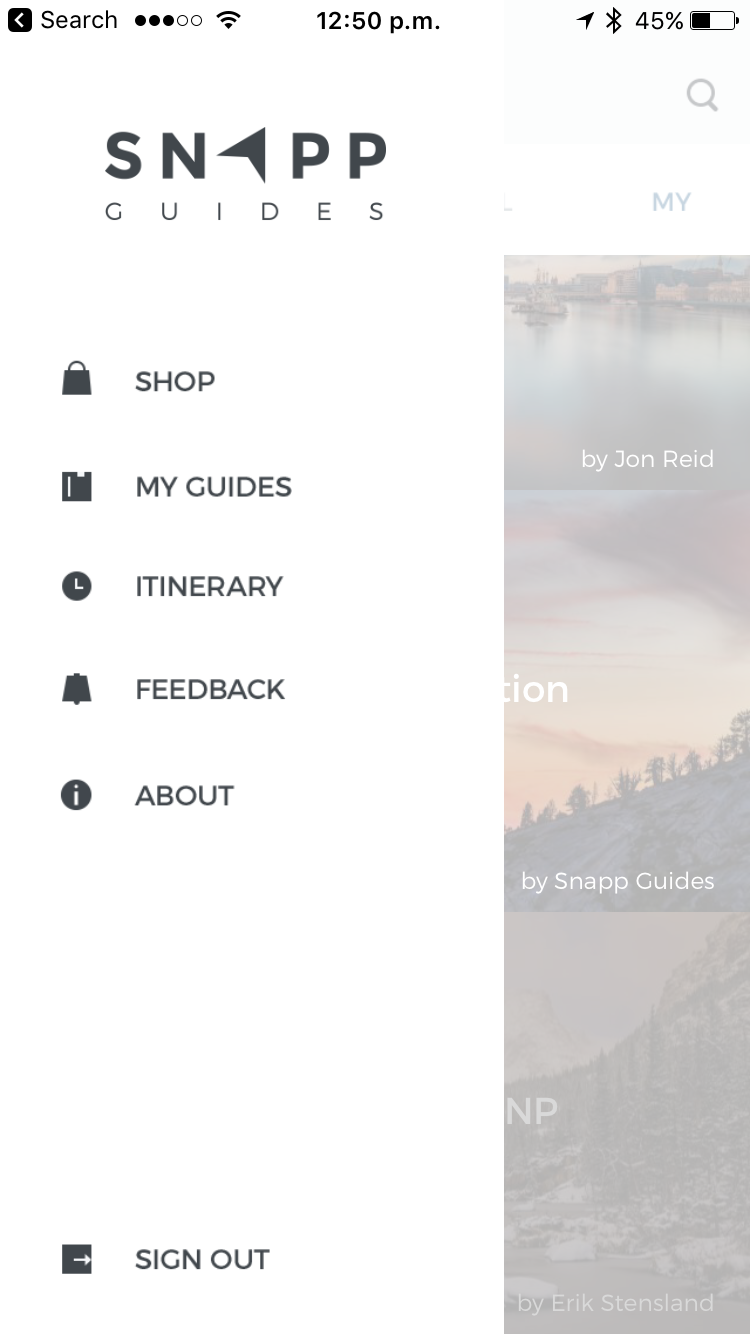 6) Scroll to the bottom of the About Page and choose Restore Purchases: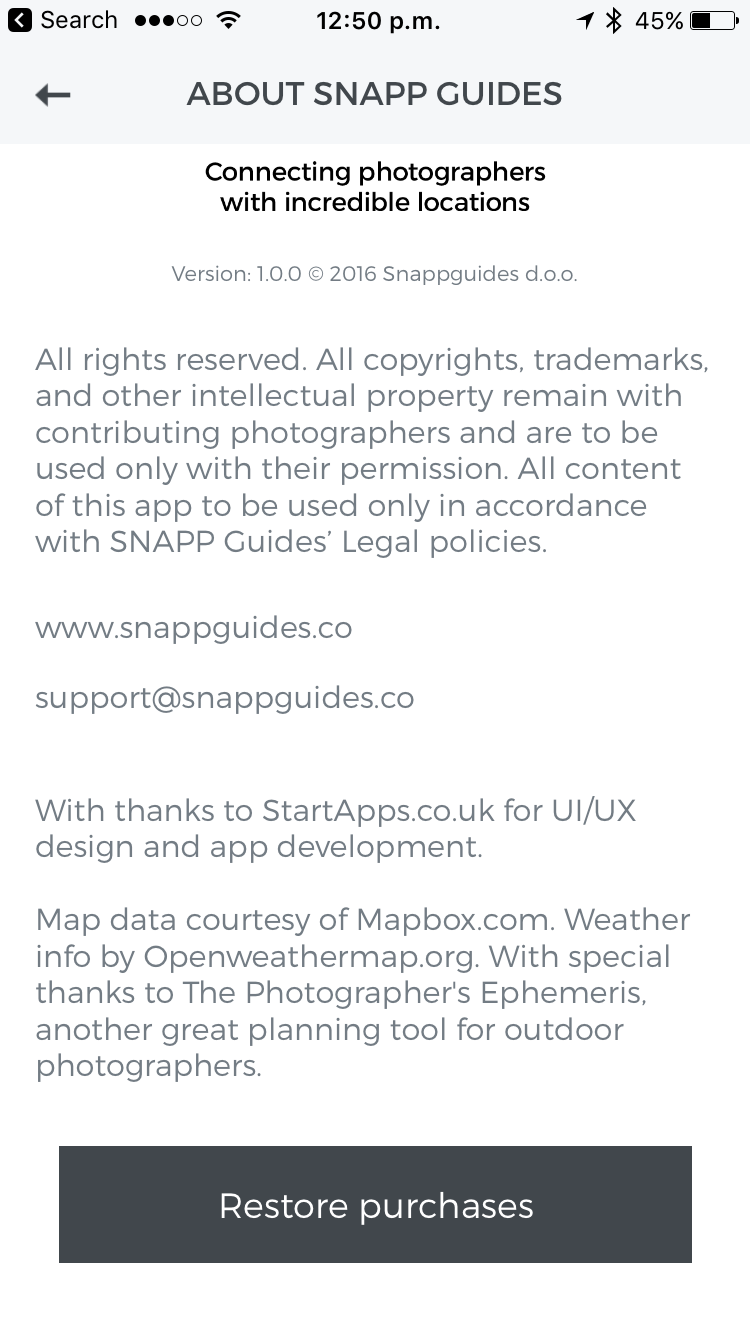 7) Once done, you'll see your new SNAPP Guide downloading under the "My Guides" section: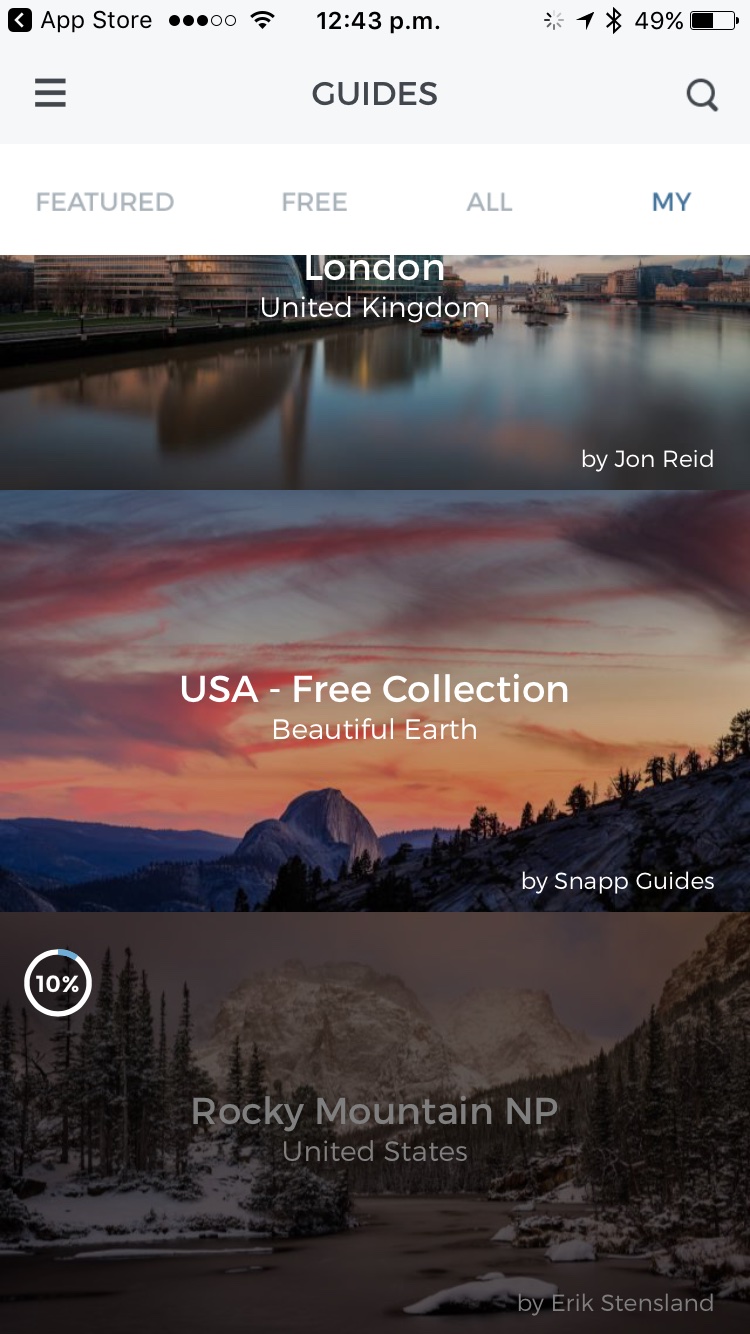 The exact process for restoring purchases varies from app to app, so you may need to dig around a little to find it in other apps that support in-app purchases.