You can control what information is shown on the timeline below the map by double-tapping it (or by tapping the info button shown at the bottom right of the timeline in version 4.5 or later):
Choose from the displayed options: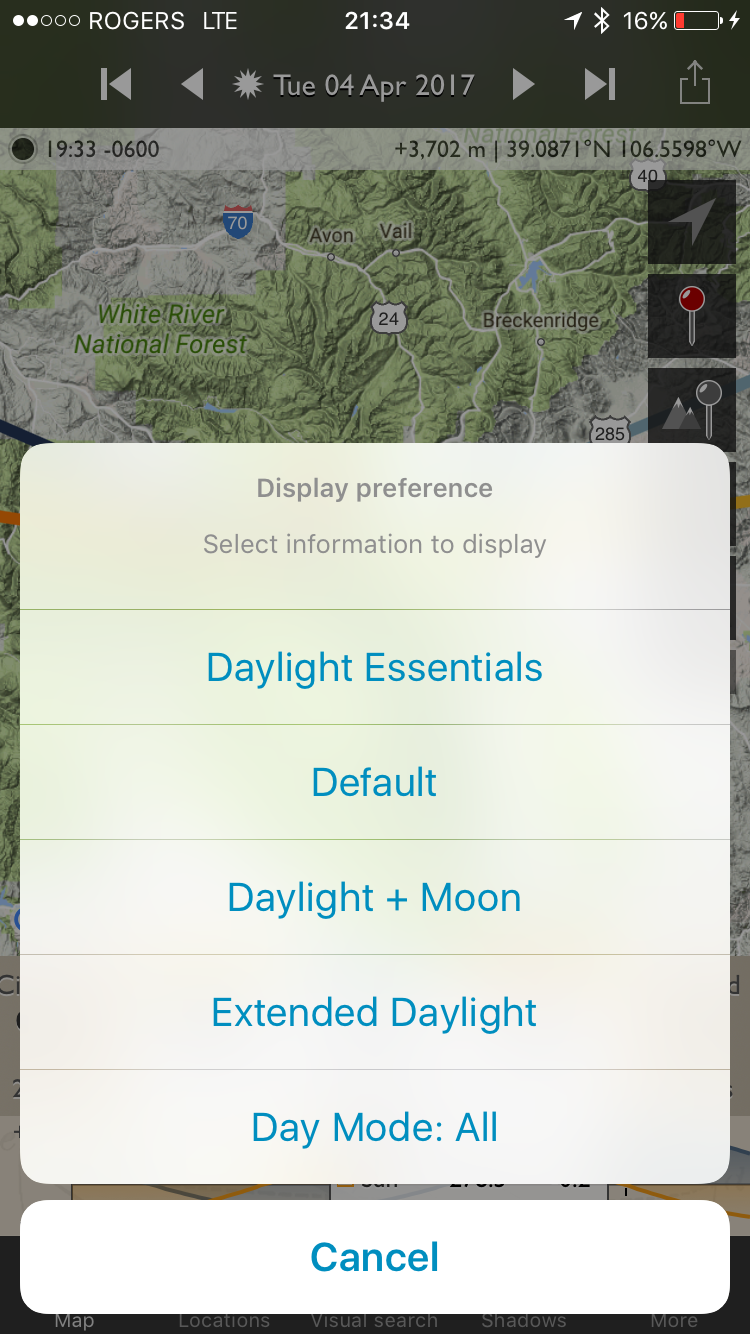 The user guide within the app shows what information (e.g. Nautical, Astronomical Twilight, Golden Hour, Sun Transit etc.) is shown with each option, but they're hopefully fairly self-explanatory.
Once you select a new option, the timeline displays the corresponding entries: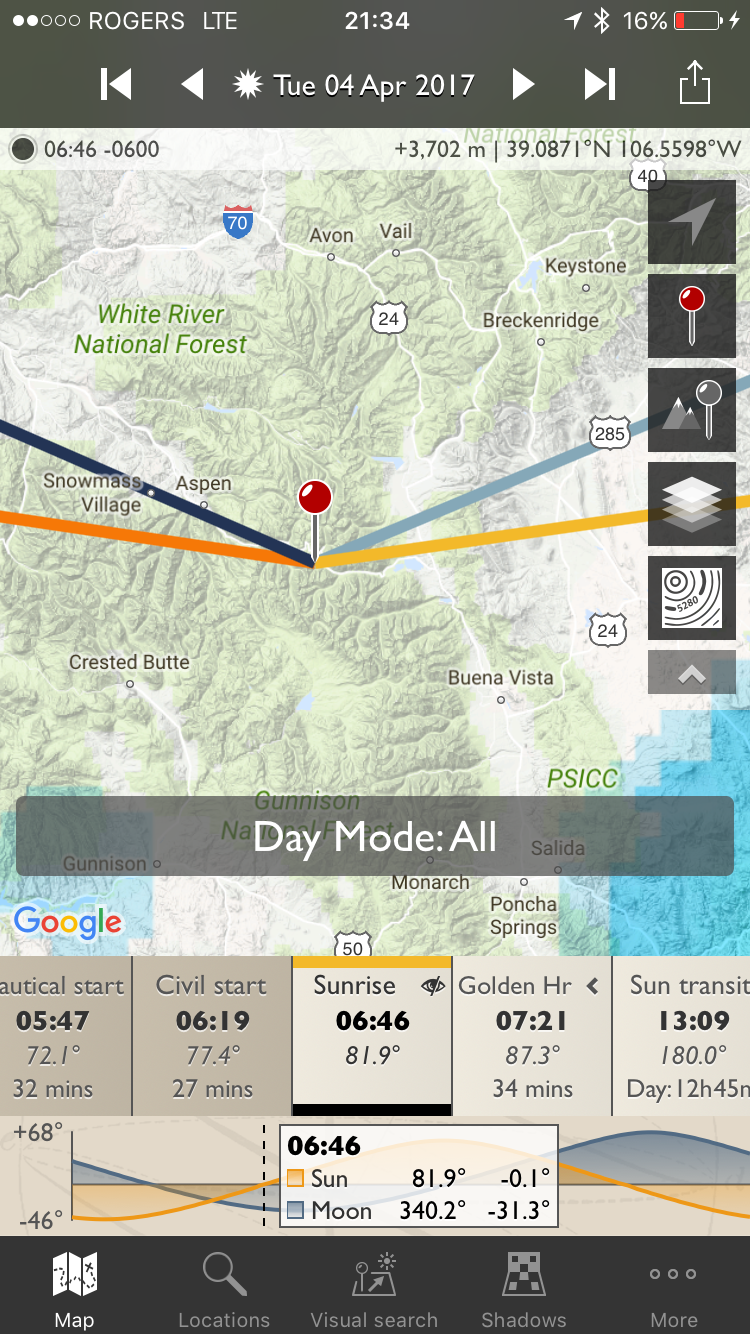 Note that the display options for Night Mode can be selected independently: