Web iOS
If you forget your password, you can click the "Forgot password?" link on the sign in page to request a reset email.
Didn't receive the email?
It may have ended up in your spam or junk mail folder - please check there.
If you have previously marked any of our emails as spam, then the email service provider will not attempt to deliver new messages (this is to protect the reputation of the sender - spam reports decrease email deliverability). You will need to submit a support request to have your email address removed from the suppression list.
If you have your email account configured to require senders to verify their identity prior to delivery, you will need to disable this for emails from crookneckapps.com: as our system is fully automated, we are unable to complete such verification steps (the return inbox is not monitored).
It's also possible that the server from which the password reset email was sent is temporarily (or even permanently) blocked by your ISP. In this case, waiting a day or two before re-requesting a password reset will likely work, as the IP addresses of our servers are typically changed every 24 hours. Some email providers (especially Yahoo or Verizon, it seems) regularly defer accepting emails based on user complaints and spam reports. Usually the email is delivered after a few hours delay.
If you're not receiving the email and haven't found it in your spam folder, then open a support request and we can investigate further. (You can read more about email blocks here.)
Complete the reset
Once you receive the email, to reset your password, click the link shown below within 2 hours of requesting the reset (the link is only valid for 2 hours for security reasons):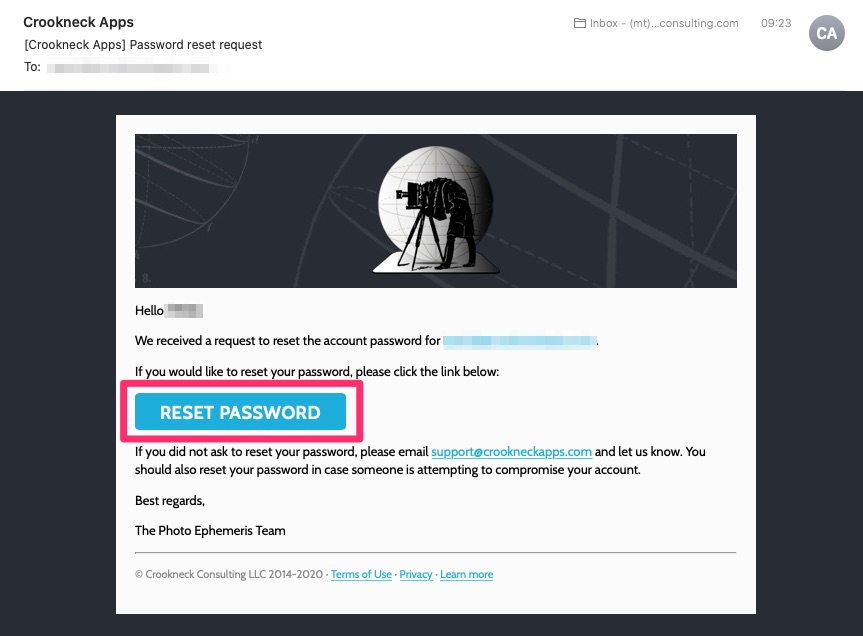 This will take you to the password reset page where you can confirm your email (it must match the address you used to request the password reset) and choose a new password: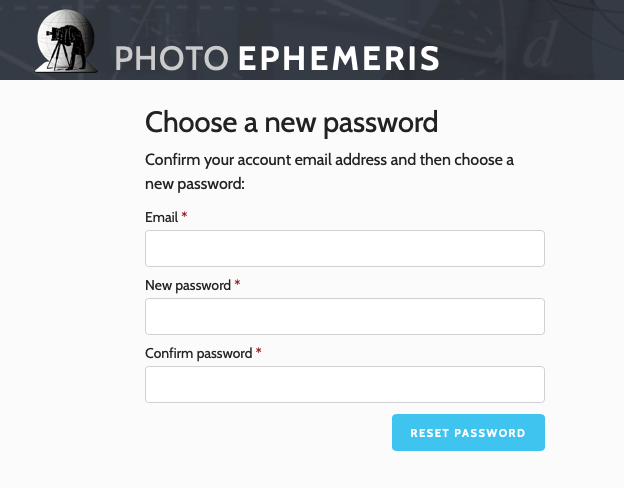 If you don't see the 'Choose a new password' page on clicking the link, please retry.
Resetting your password on an iOS device
If you are using an iOS device, you should be directed to the password reset page in Mobile Safari, as shown. Complete the form in Safari. Don't open the TPE app - you won't be able to complete the password reset from there.