TPE 3D
TPE 3D shares its locations list with TPE. The two apps use the same underlying database on your device, so you will see the same saved locations listed in each.
Here's my list in TPE: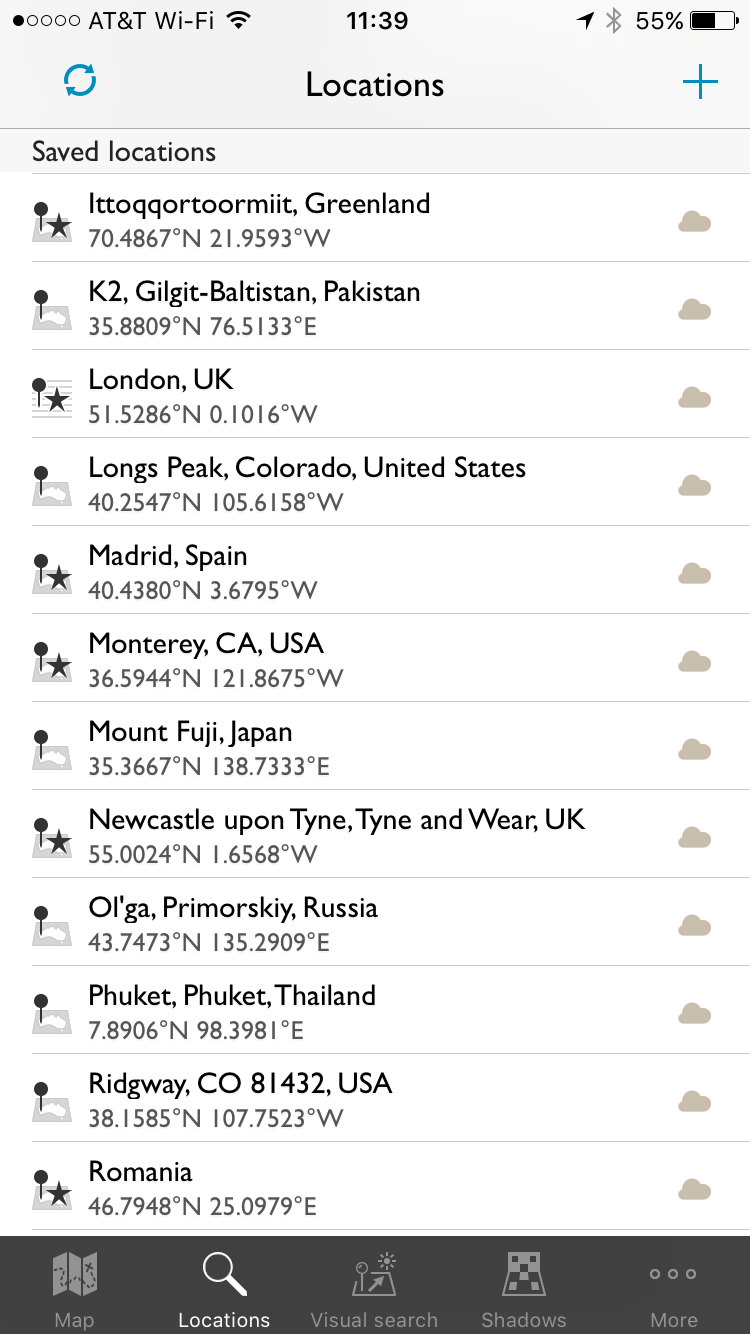 And here's the same list in TPE 3D: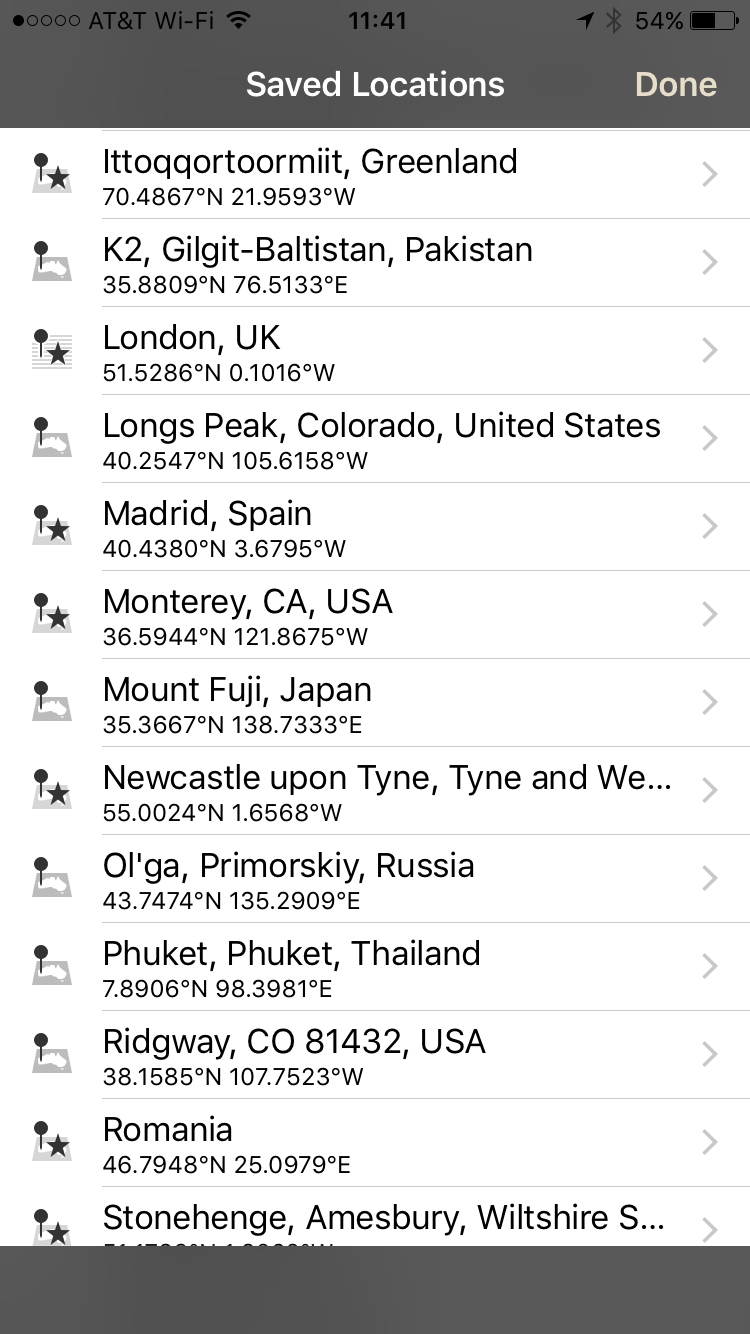 Any location you create, edit, or delete in TPE 3D will also change in TPE.
Use TPE to synchronize your locations to the cloud, which also makes them available in Photo Ephemeris Web.