TPE for iOS is primarily a 2D map-centric sun/moon/Milky Way calculator, with a number of advanced features for shot planning, and augmented reality for shot planning in the field.
TPE 3D, as you'd expect, works in three dimensions.
You can purchase both apps, as well as The Photographer's Transit (field of view planning) as a bundle, Photo Planning Tools, at a significantly discounted price.
If you're in any doubt, we recommend purchasing The Photographer's Ephemeris in the first instance. This is nearly always the best place to start.
We recommend TPE 3D if:
You primarily photograph landscapes in varied terrain
Want to see exactly how the light will fall on the land at a glance
Need to see where the sun, moon and Milky Way are positioned relative to the landscape (e.g. when will the moon appear from behind a mountain)
Need to see the Milky Way visualized against the actual landscape and topography
Need a simple, visual and intuitive way to check sight lines against local topography (i.e. can I see the summit from here in the valley?)
TPE is recommended instead of (or in addition to) TPE 3D if:
You primarily shoot cityscapes, architectural or other urban scenes
Need to plan sun or moon position relative to buildings or other man-made objects
Need to use Visual Search to identify shot opportunities (e.g. when can I shoot a full moon next to the top of the Eiffel Tower during civil twilight?)
Need multiple map types (e.g. Road, Satellite, Hybrid, Terrain, Open Street Map, Open Cycle Map Topographic)
Both apps provide many useful capabilities for landscape photographers. TPE 3D is of limited benefit to those working primarily in cities or in mostly flat terrain.
Comparison: sunrise
TPE 3D shows how the light will fall on the land for the selected place and time: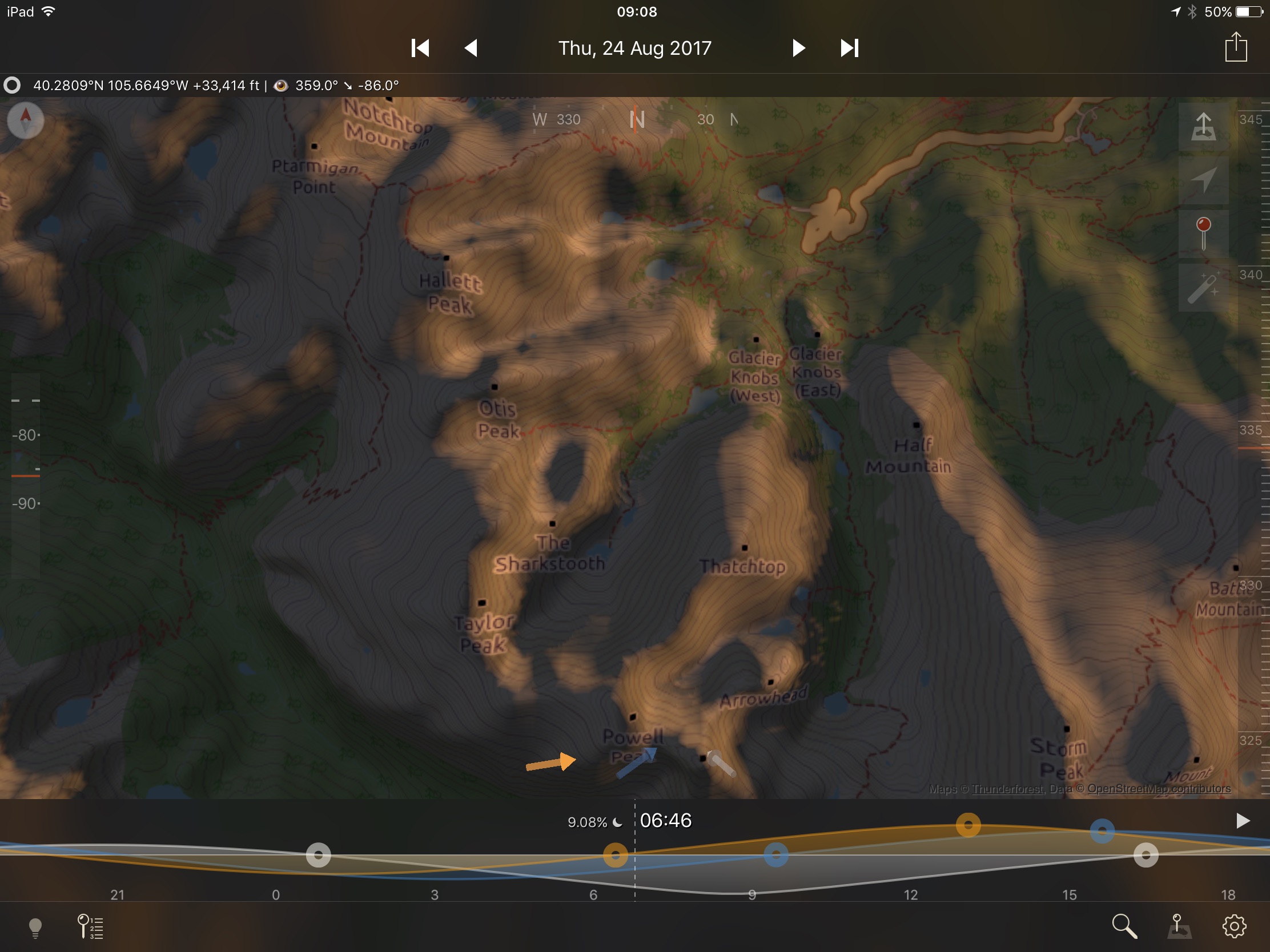 TPE does the same, but the visualization is symbolic using azimuth lines to indicate the direction of the sun relative to the red map pin:
Comparison: Milky Way
TPE 3D shows the Milky Way, stars and asterisms/constellations as seen at night from the selected location: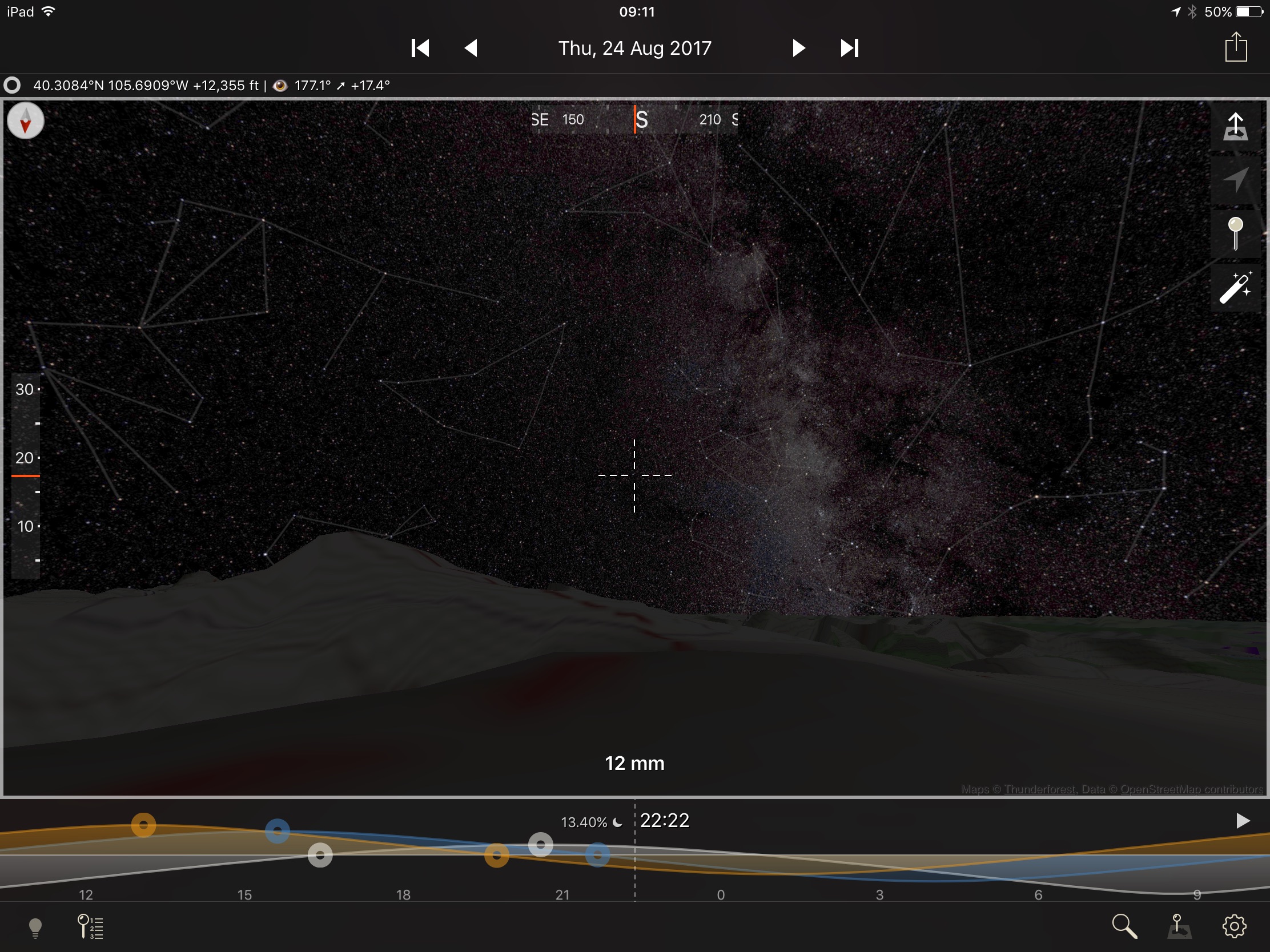 TPE shows a symbolic representation of the Milky Way, major stars and asterisms as if you were on the outside of a planetarium looking in. This representation is in 3D, but is overlaid on a 2D map: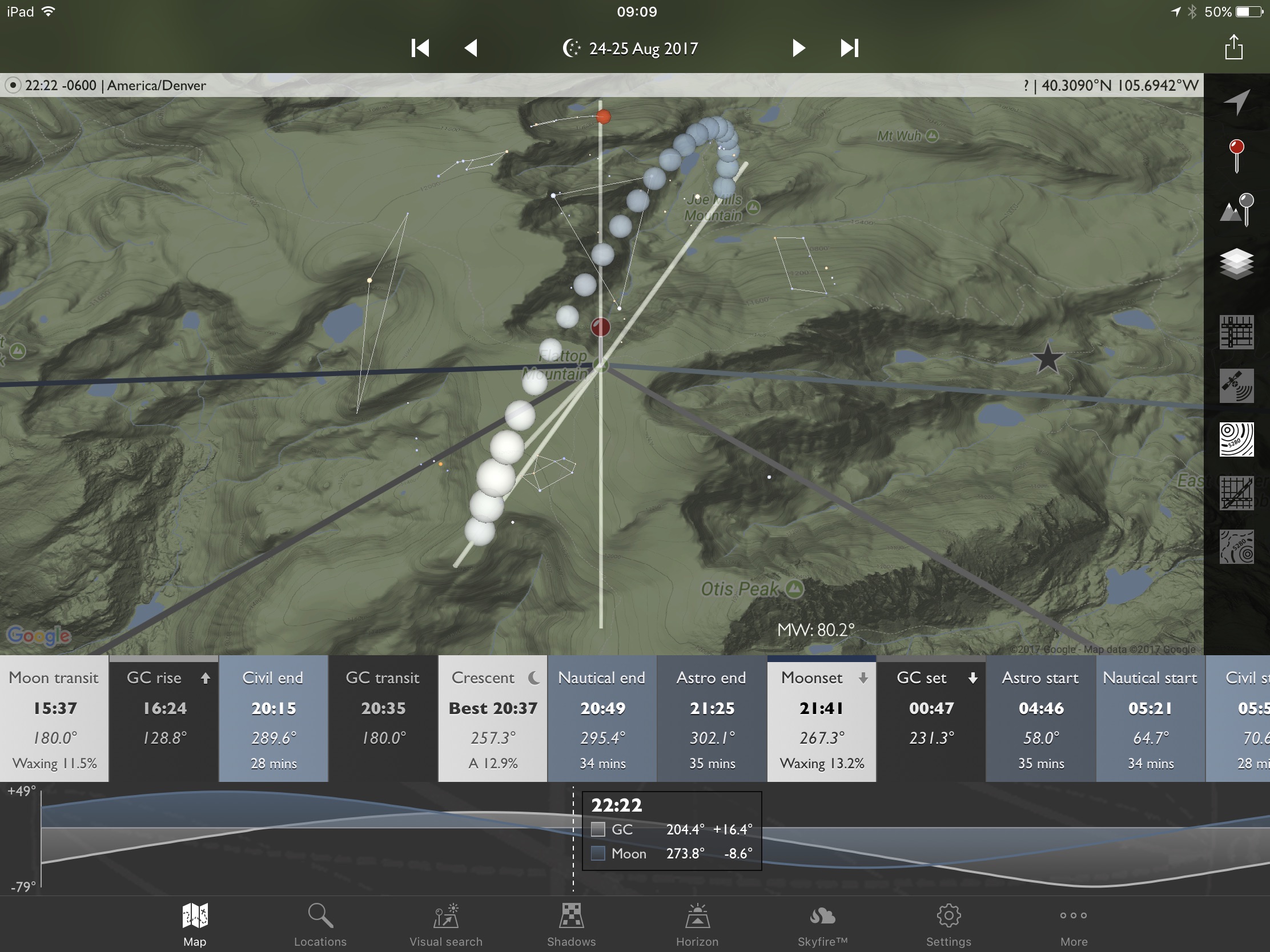 Comparison: sight lines
TPE 3D allows you to fly to a map pin and see the sight line to another map pin: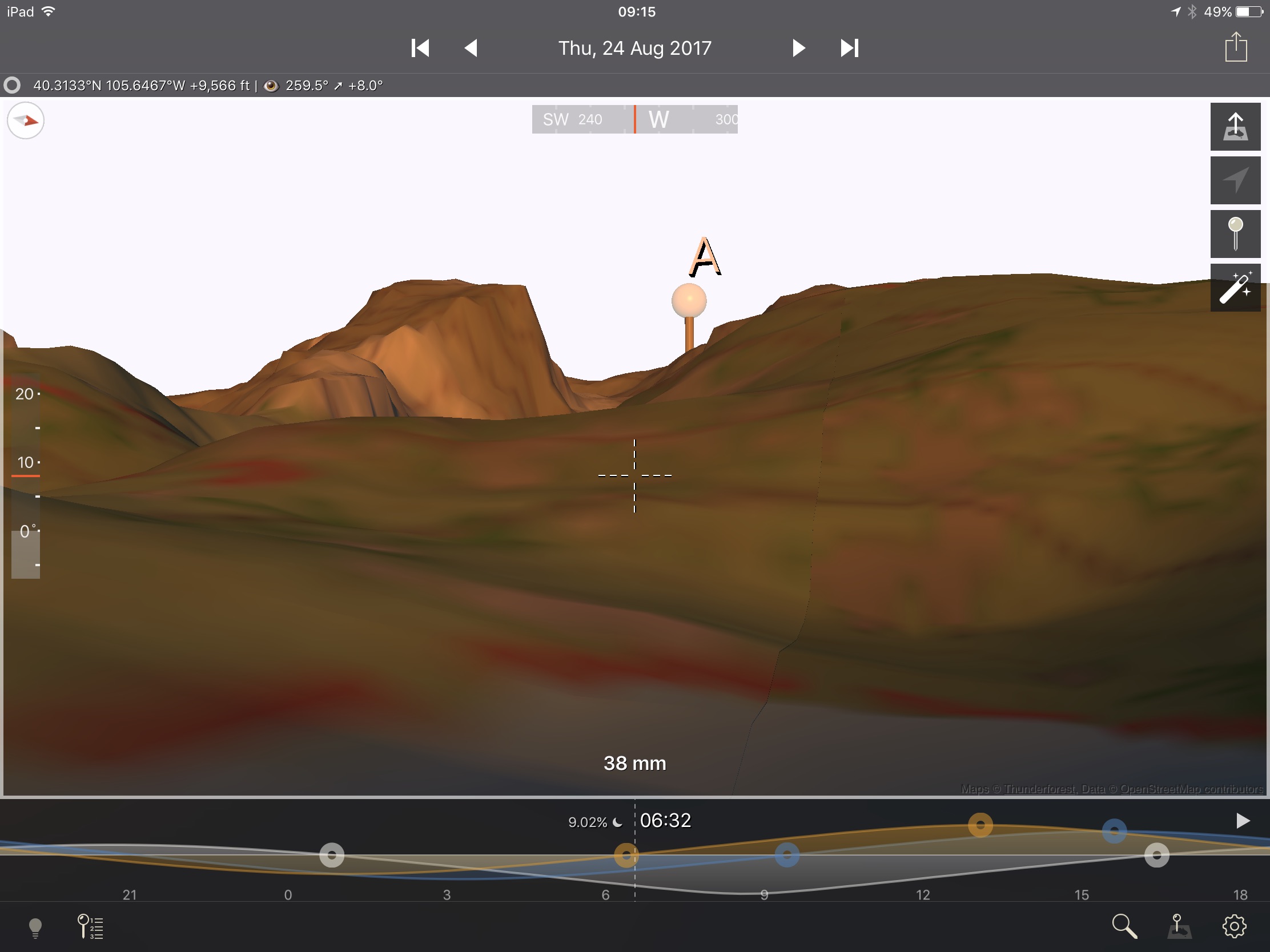 TPE analysis the line of sight and shows the visibility using a chart showing an altitude or elevation profile beneath the map: