Yes. TPE determines the time zone and daylight saving rule for the red pin location. The time zone and offset are shown at the top left of the map: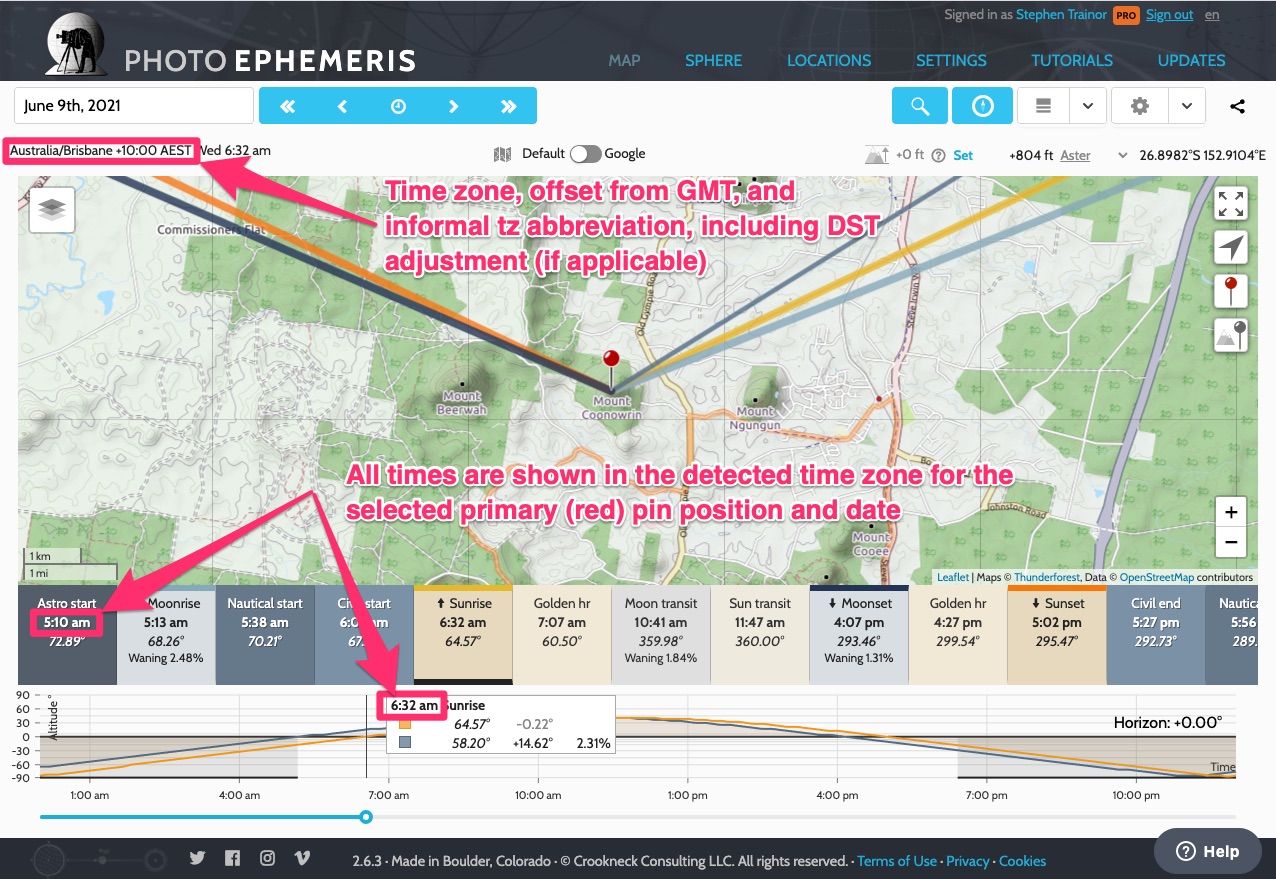 For locations that utilise daylight saving time, on transition dates, the duration shown in the altitude chart may be other than 24 hours, e.g. 23 hours on days when the clocks advance an hour, or 25 hours on days when they go back.
Be sure to double check and confirm the indicated time zone, and make manual corrections if necessary, if any of the following apply to the location you're working in:
Located near to a known time zone geographic boundary
Time zone boundaries have recently been created or changed
Time zone rules have recently been updated
Daylight Saving Time rules have recently been updated
IANA maintains the list of time zones and publishes several updates a year, usually: https://www.iana.org/time-zones
We update the copy of the time zone database used in TPE usually once or twice a year. If you are aware of any problems in TPE related to incorrect time zone boundaries or rules, please contact us to let us know.