You can change your Crookneck Photo Apps account password, change your first or last name, or delete your account permanently, as follows:
1) Sign in to you account as usual.
2) Once signed in, click on your email address at the top right of the page:
3) You can update your name and change your password here: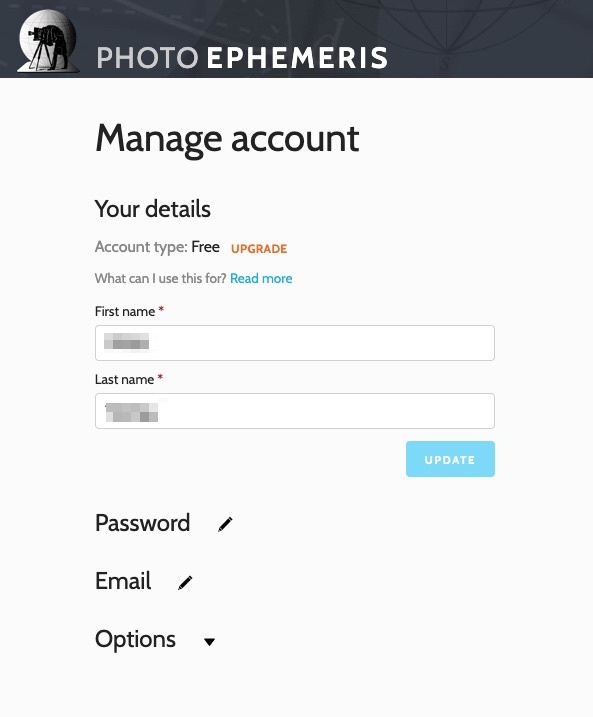 Click on the Edit icon next to Password to change the current account password: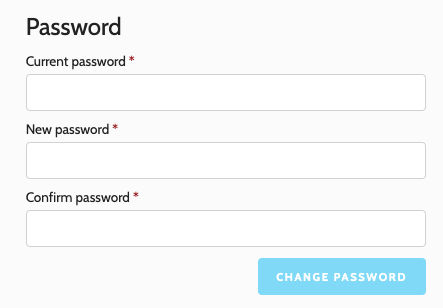 4) You can also update your email address by clicking the edit button next to the Email header:

5) Under Options, you can delete your account. You will need to have cancelled any active subscription to Photo Ephemeris Web Pro and to re-enter your account password as a security measure: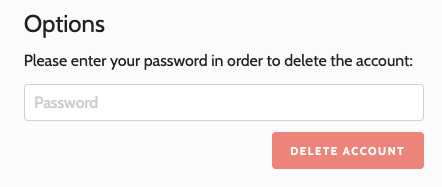 Important notes on deleting your account
Please note that if you delete your account, the account is irreversible.
Skyfire for iOS: deleting your account will result in loss of access to any active Skyfire subscription in TPE for iOS. You will not receive any refund for any unused portion of the subscription
Skyfire for Android: deleting your account will not automatically result in a refund for any unused portion of any Skyfire subscription you may hold. If your Skyfire subscription is on Android, deleting your account will not cancel the subscription - you must cancel the subscription via Google Play on your Android device.