Yes - a couple of different ways:
View moon phase events on the timeline
All moon phase events are displayed on the timeline beneath the map. These events include New Moon, 1st Quarter, Full Moon, 3rd Quarter: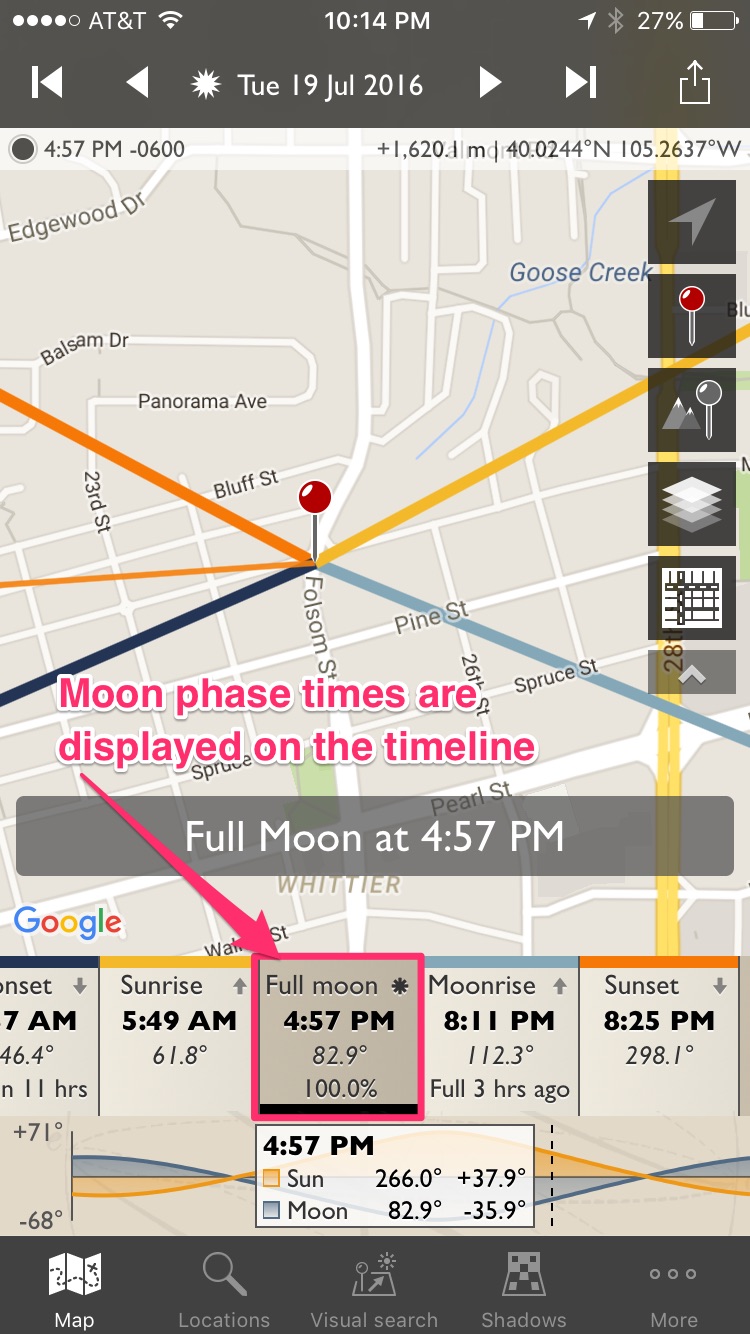 So far, so good. But how do you find the next moon phase event? 
Previous and Next Event Controls
You can move from previous to next event using the controls at the top of the screen (shown below). The events list includes moon phases and other events such as lunar apogee and perigee. 
You can also view the complete events list for the current selected calendar year by tapping the date the top of the screen: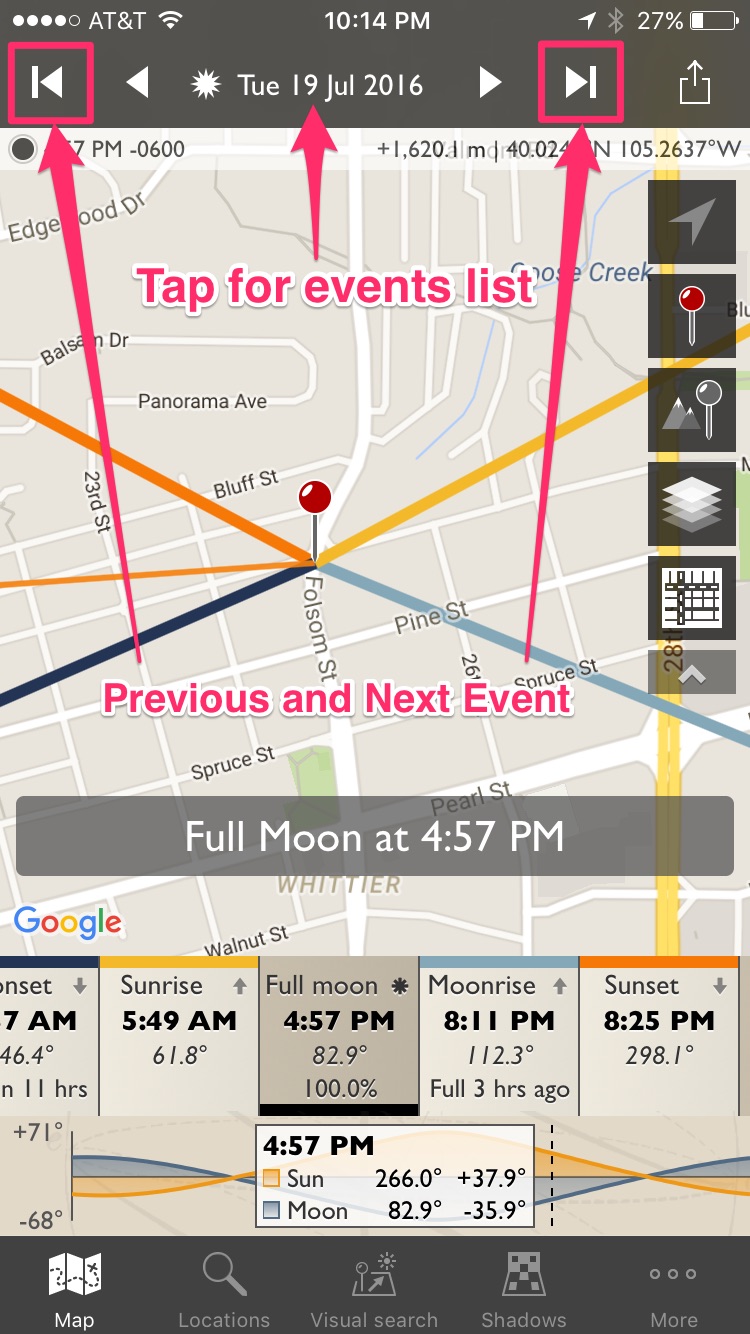 Events list
The complete events list is displayed below the day/night mode and date selection controls. You can an event to see more information (where available, e.g. solar eclipses or meteor showers), or to set the app date and time to the selected event:
To view events for a different year, change the year selection using the date controls at the top of the events screen.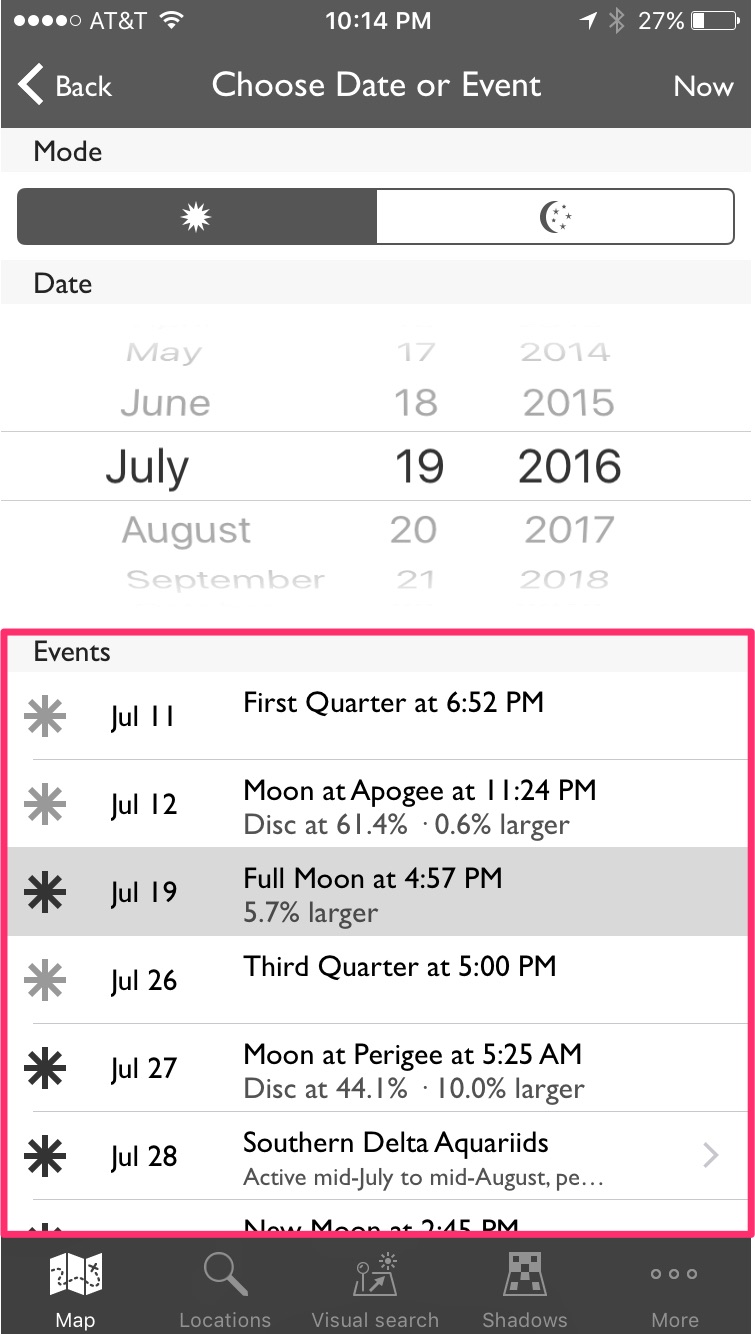 If you're interested in going really deep, you can search for full or new moons under specific conditions such as direction and/or altitude using the Visual search function. You can find out more by watching our video tutorial here:
Every full moonrise over Half-Dome in the next 5 years, in just 15 seconds from Crookneck Apps on Vimeo.