This article explains how to change the displayed map type within the app.
You can select from among the available map types here: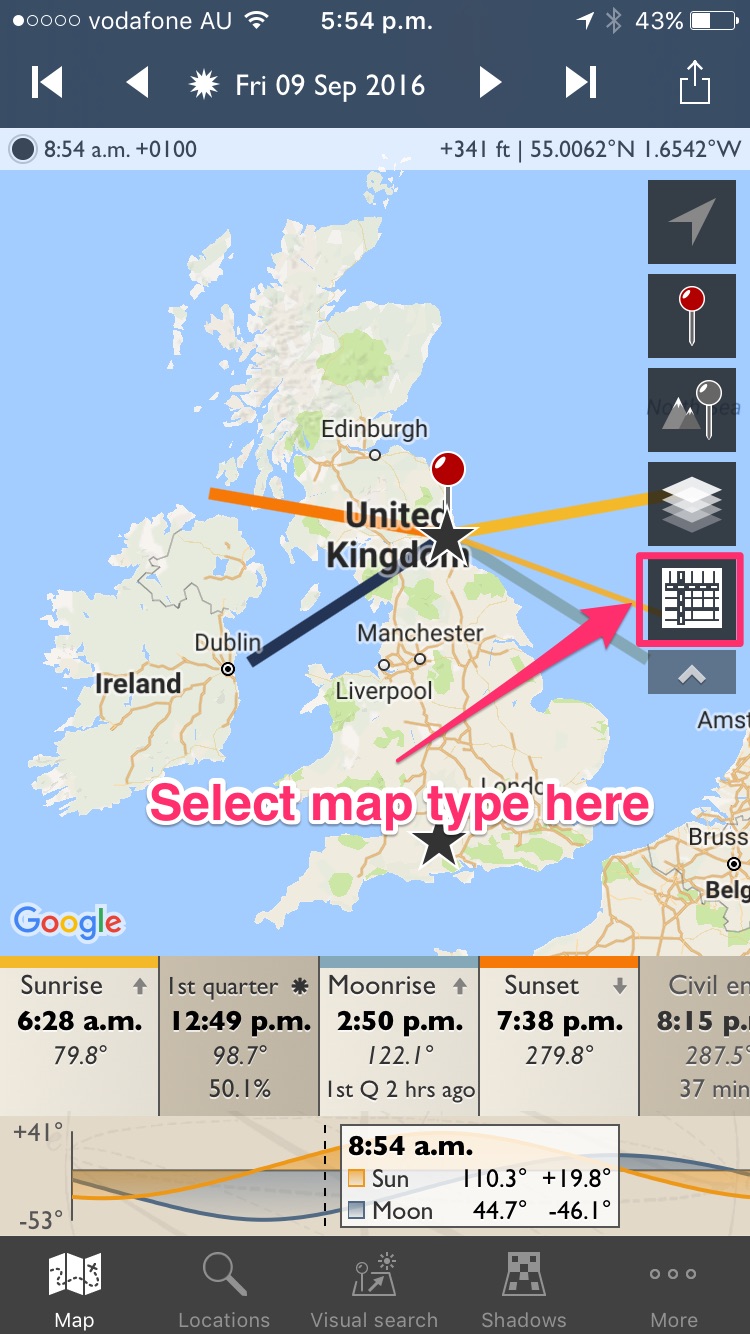 Next, choose your preferred map style, e.g. satellite: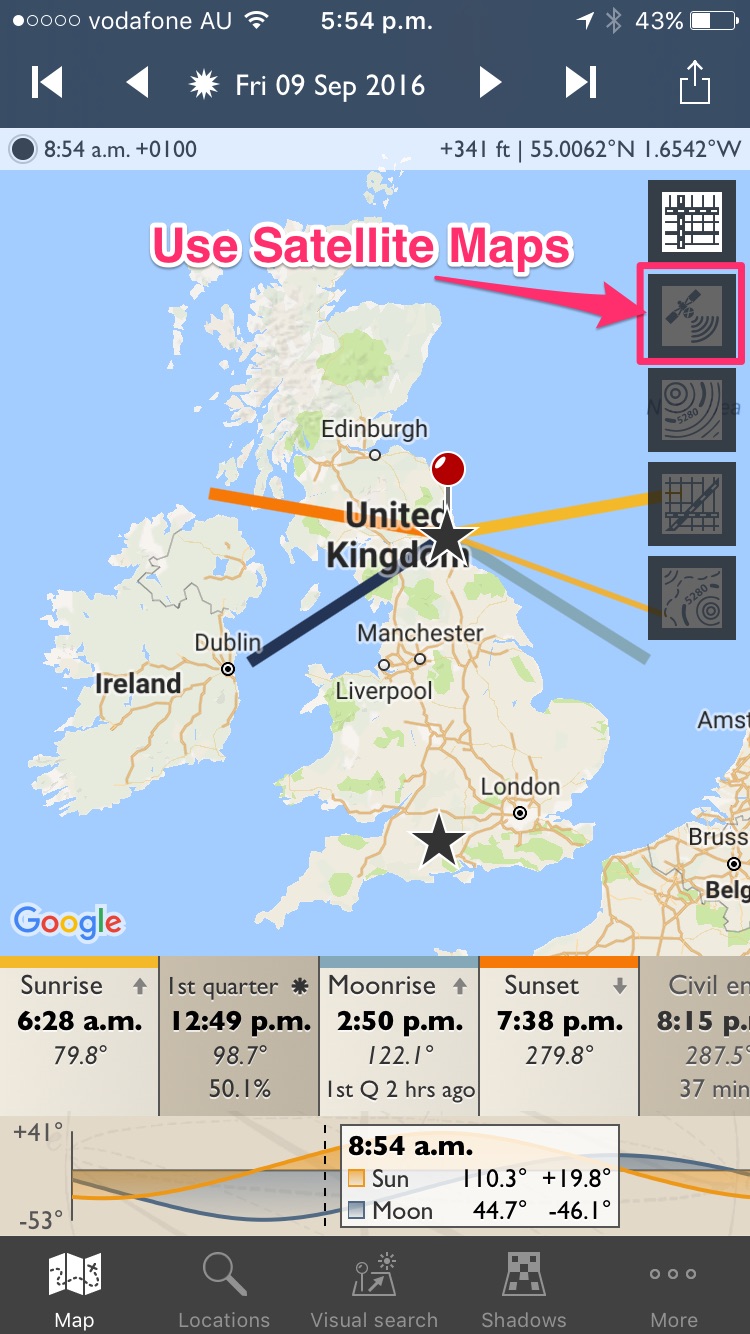 There are additional map types available also (assuming you're using Google as the map technology provider - see below for more information):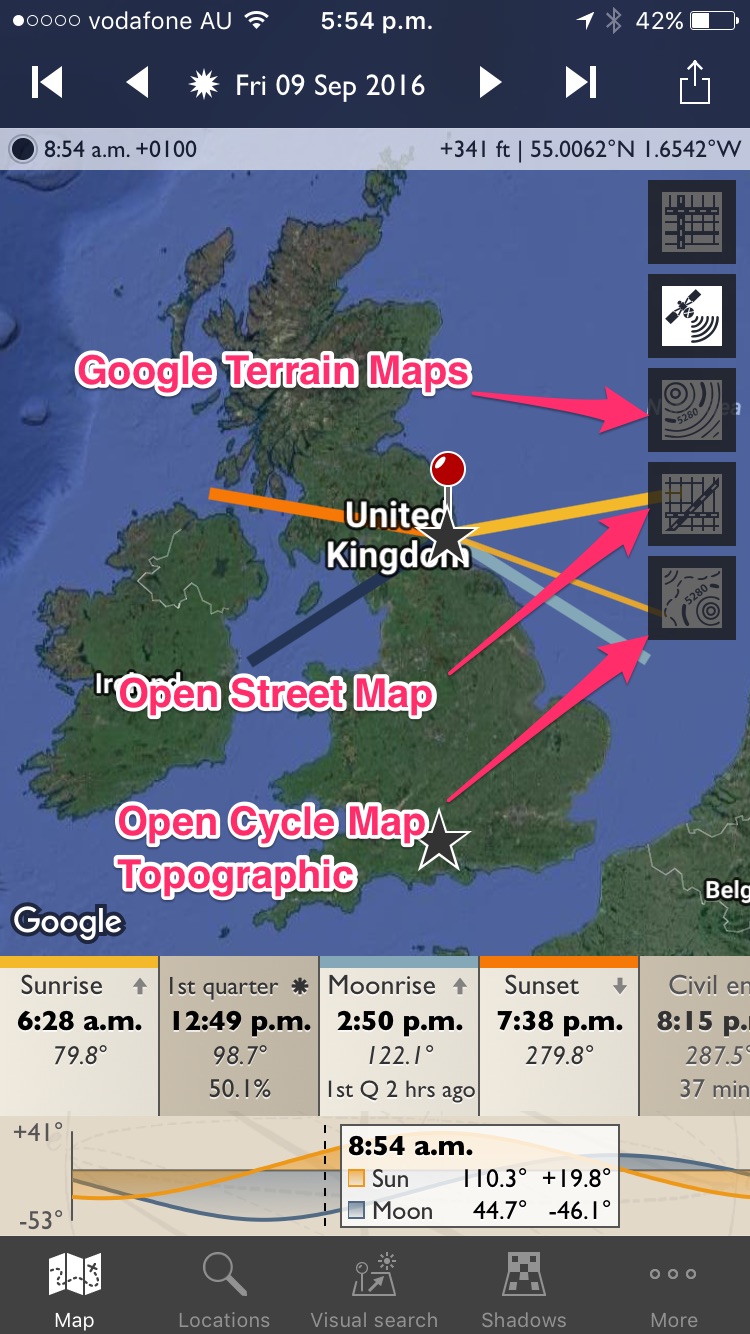 You can use Open Street Maps and Open Cycle Maps when offline - search this site for 'offline' for more information.
Apple Maps
You can switch from Google to Apple for the base map technology provider in the app's Settings screen: