You can check current status for Skyfire and other services used by TPE at status.crookneckapps.com.
Here is a view of availability of Skyfire servers over the last 30 days: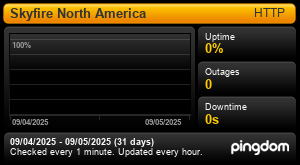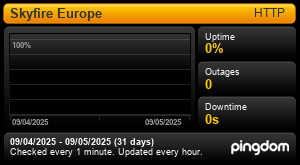 Average response time of the Skyfire servers: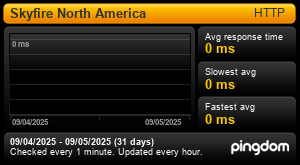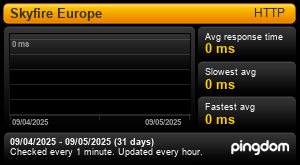 Note that availability and response times refer to map tile and prediction API availability. This data does not reflect timeliness and frequency of forecast generation.