iOS
By default, when you add a saved location to TPE, it is saved on the local device.
If you delete the app from your device, all associated data is also deleted. That means your saved locations, saved offline map tiles and app settings: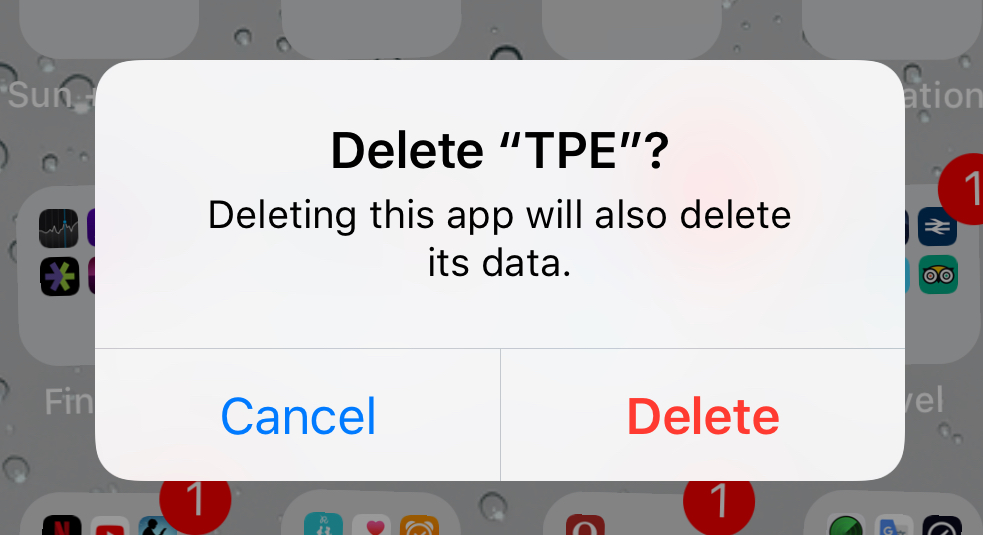 If you need to delete TPE but wish to keep your saved locations, you have two options:
Export to KML
Location Synchronization
The prudent amongst you will probably wish to do both.
Details on how to export your locations are given here: Importing and Exporting Locations
You can synchronize your locations from the locations page. Tap the "sync" button at the top left: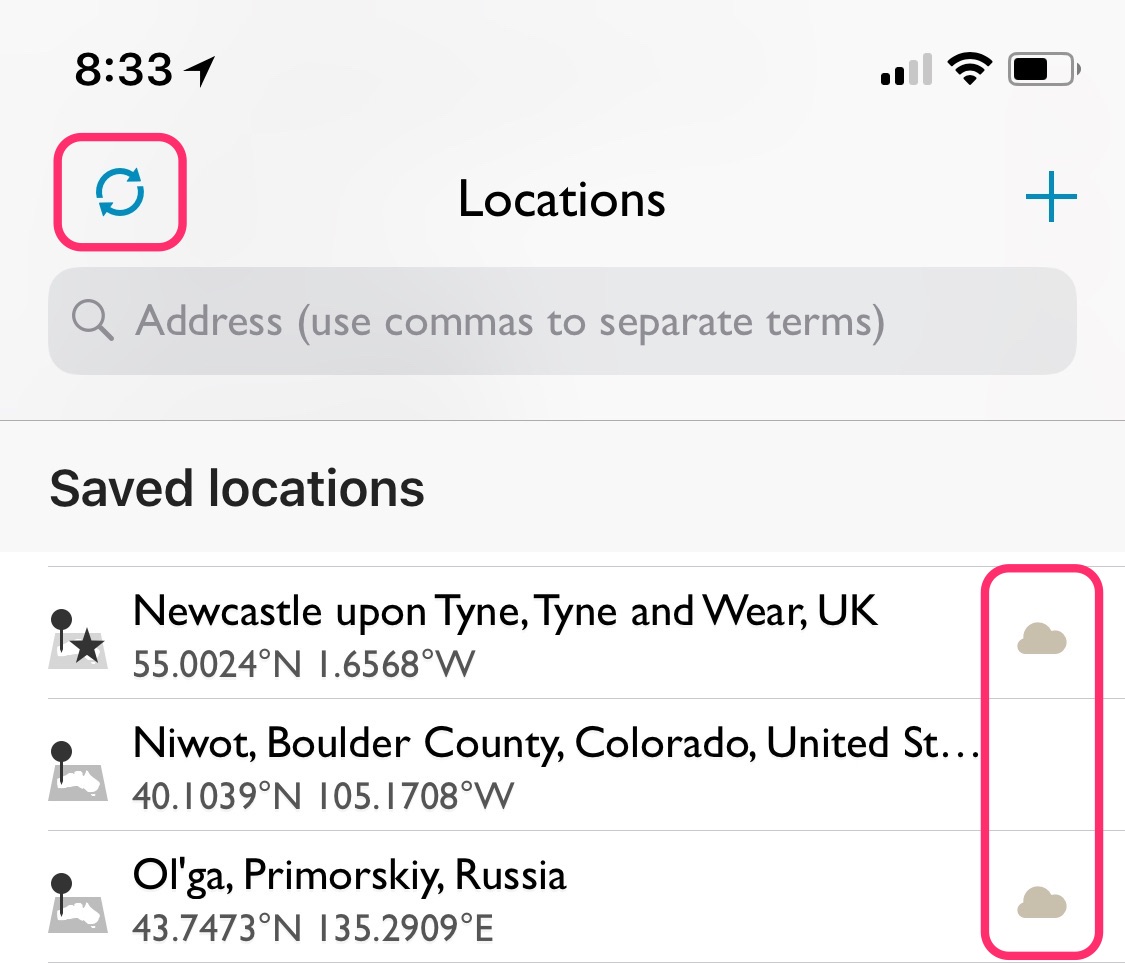 You will be asked to create or sign into your Crookneck Photo Apps account if required (this is free of charge).
Once synchronized, a location will display a light grey cloud icon to the right. Locations which are not synchronized (or for which sync status is unknown, such as if you're not signed in to your account) do not display a cloud icon.
Read more about location synchronization here.
We recommend using both export and synchronization to back up any saved locations that you wish to avoid losing.