WEB
On the Locations page, you can delete a saved location by selecting it from the list of your saved locations. Once you have clicked the desired location, it will be highlighted and the "Go" and "Edit" buttons will appear. To delete a saved location, click the edit button.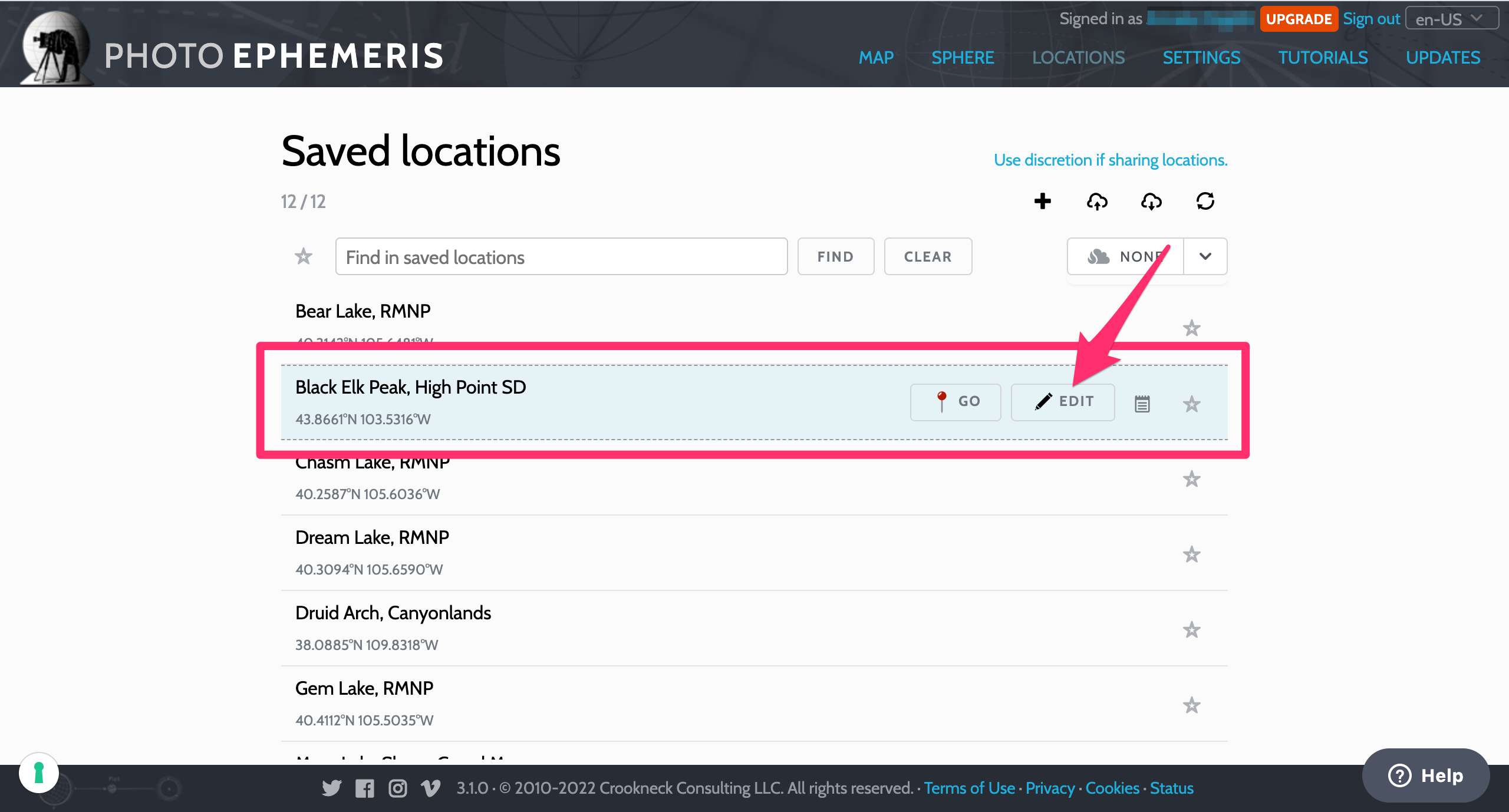 Editing the saved location, allows you to rename the location, adjust the coordinates, add a description, and delete the saved location: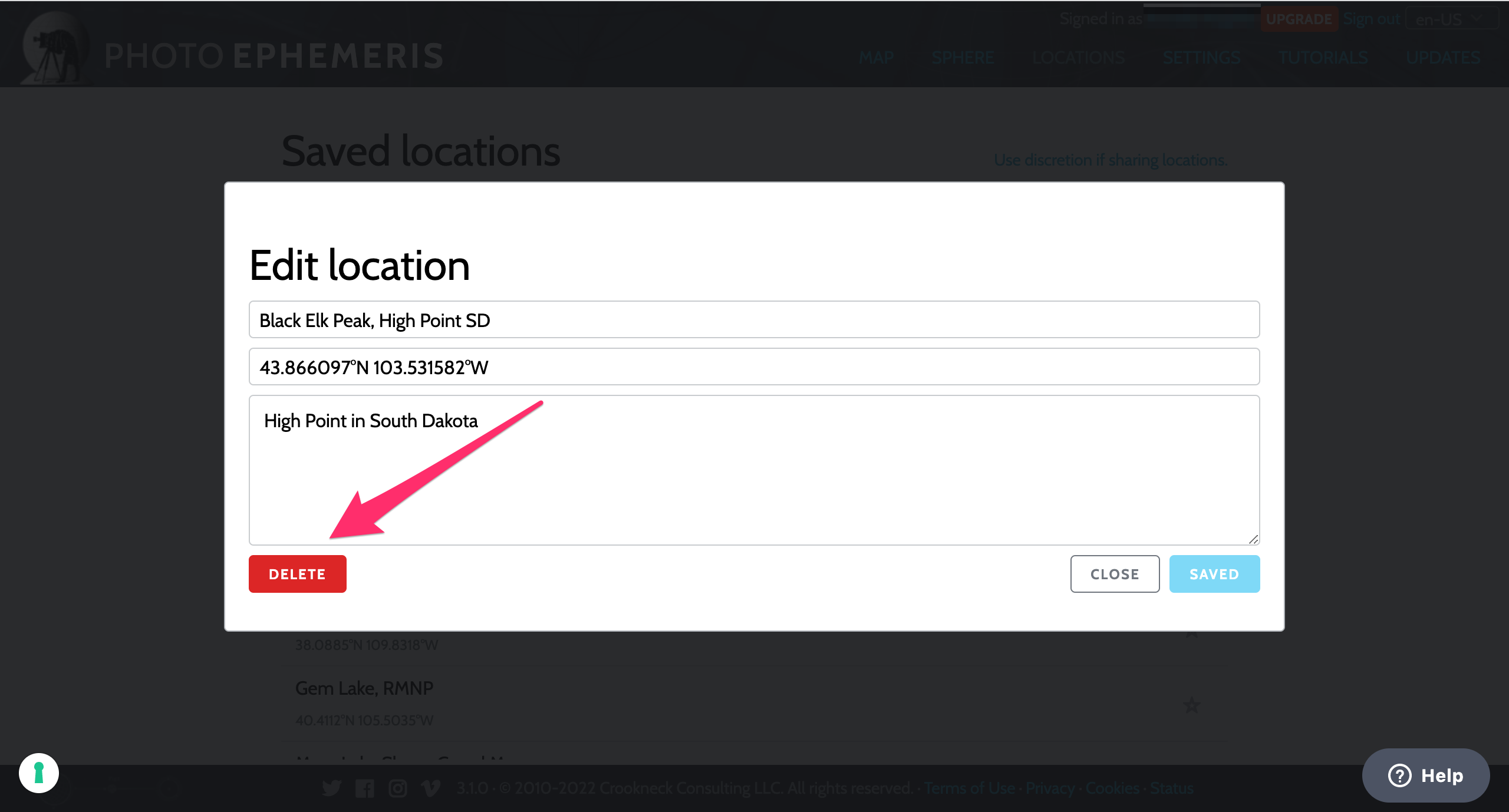 In addition, you can delete all your saved locations from the Settings page: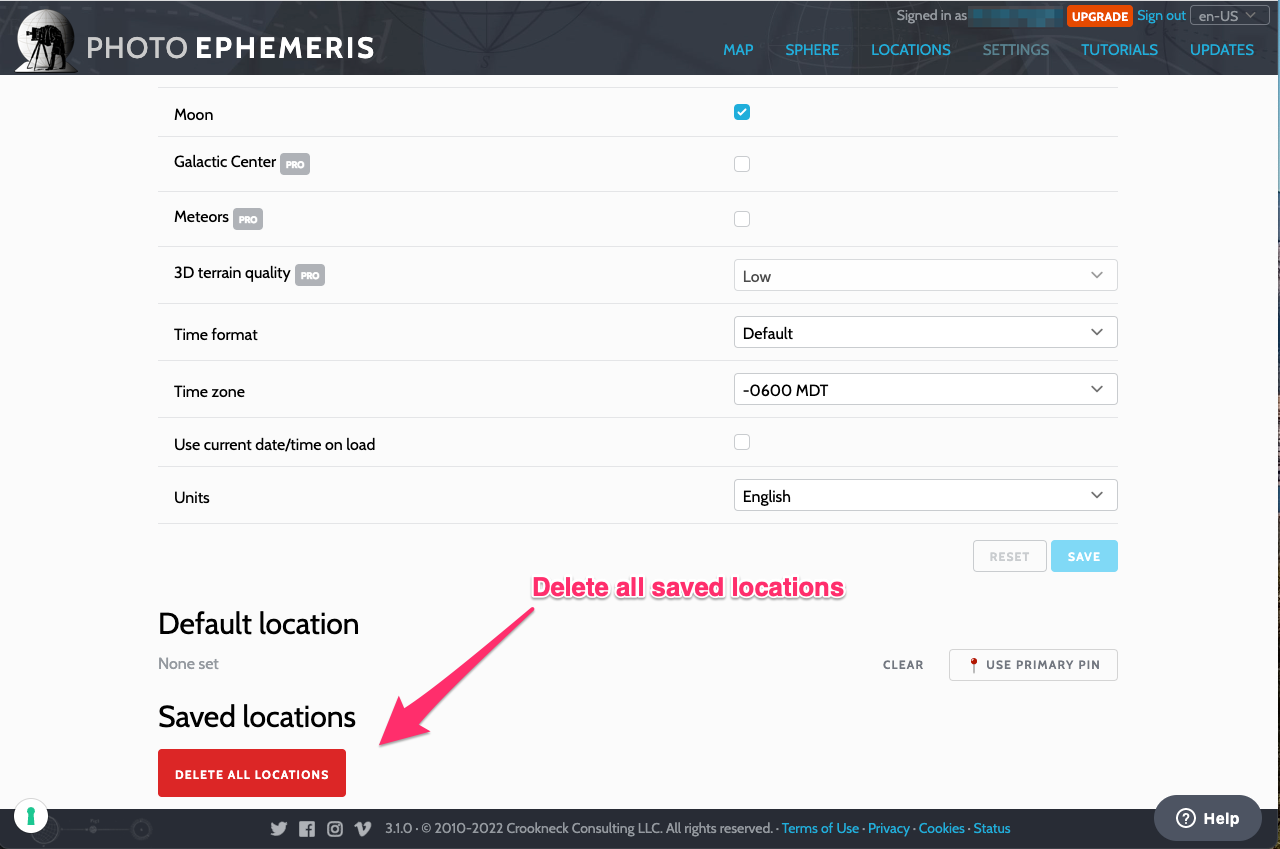 If you have previously synchronized your locations to the cloud, don't forget to re-sync after deleting to have the deleted locations removed from your other devices when they next sync.