Yes. Essentially, any camera can be set up within the app. You will need to know the size of the sensor or film type that the camera uses, measured in millimeters.
In the app, bring up the Camera list, tap '+', add a name for your camera, then tap the detail disclosure button to the right of the 'Sensor' cell. You can either scroll to view the standard camera types, or type in the search field to find the type you need.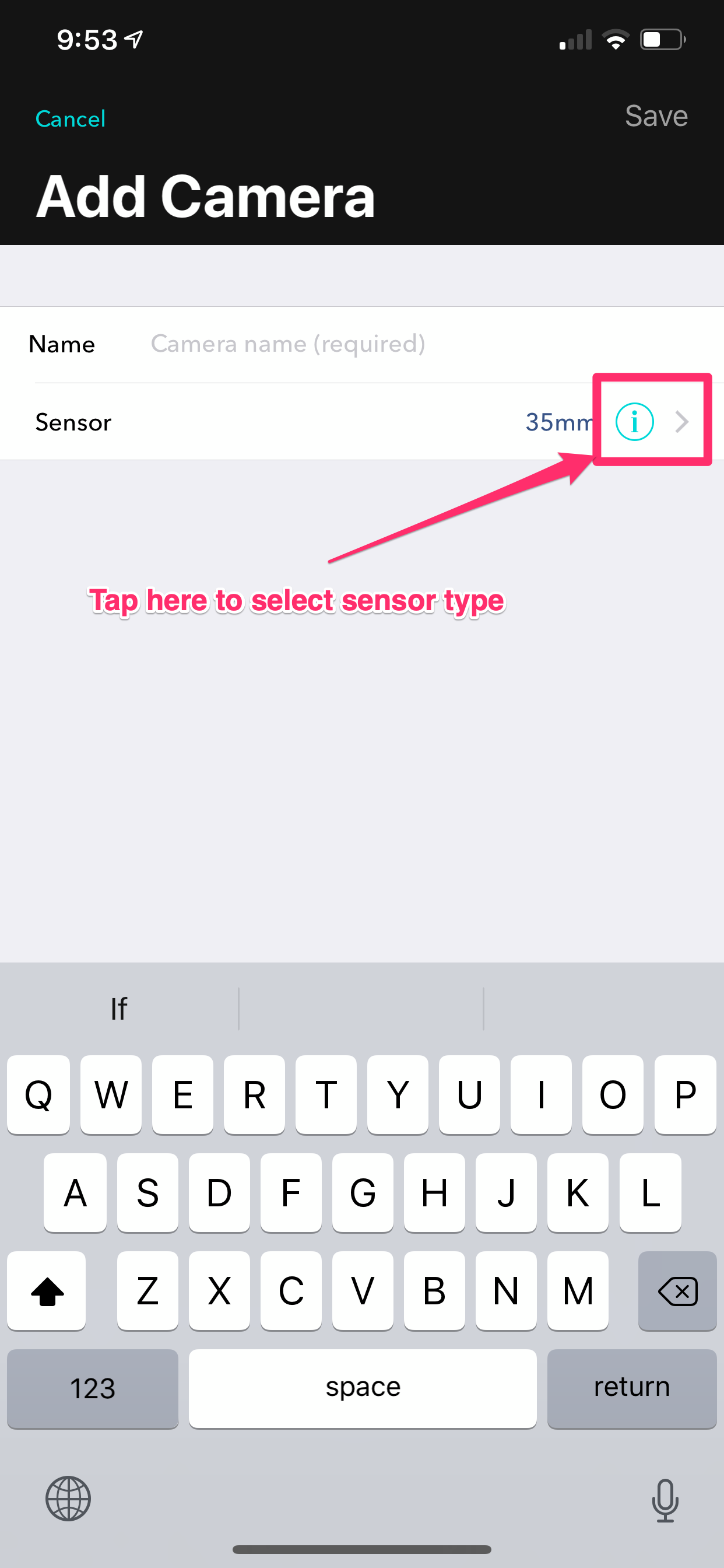 If your camera type is not shown in the list, tap '+' and you can add your own custom camera type: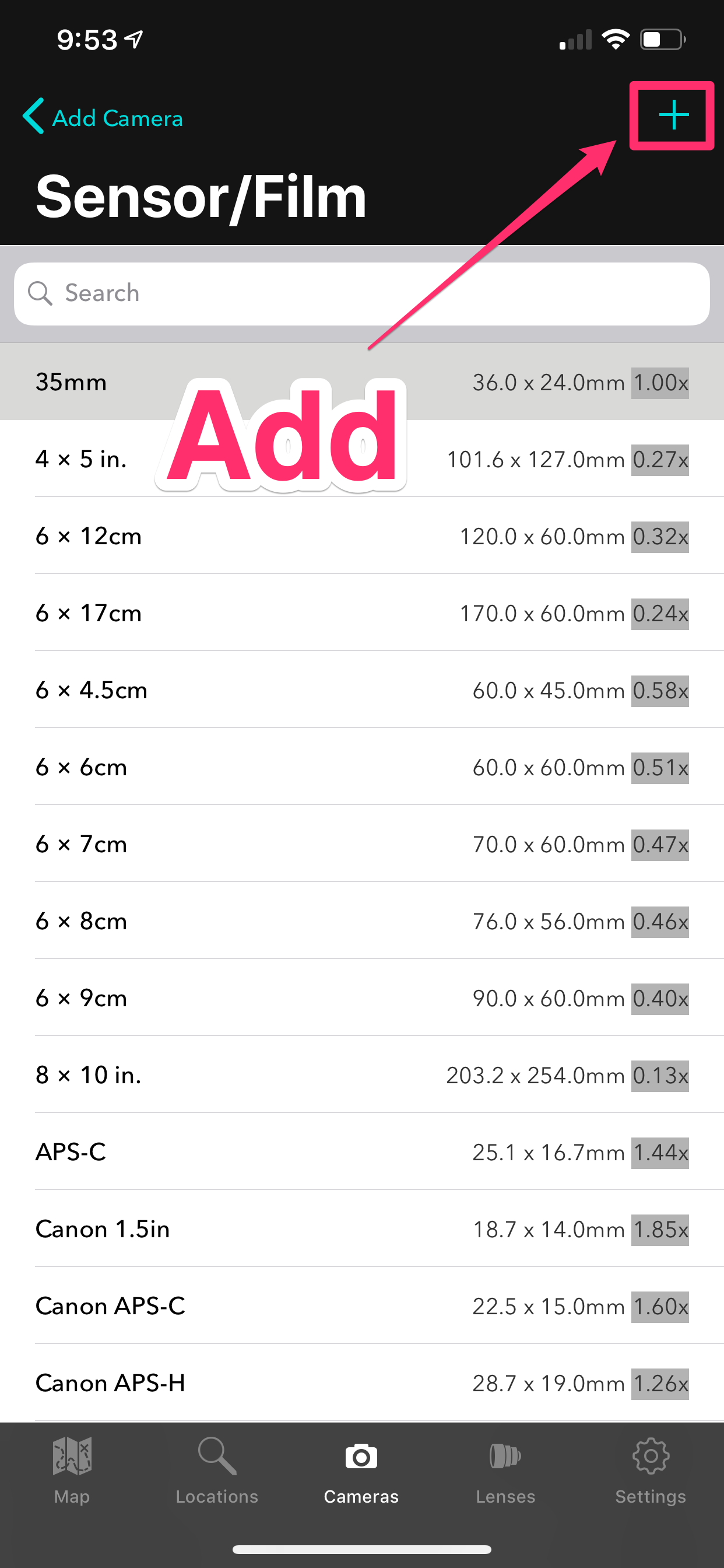 Alternatively, email us and let us know what camera type you would like to add and we'll look into including it in the update list. You can check for and download updated sensor/film types under Settings (top right).