iOS
If you would like to update the language The Photographer's Ephemeris (TPE) displays in, you can do this in the settings on your iPhone or iPad.
Note: Sometimes, an app such as TPE appears in the "wrong" language after an update, it is likely because a new translation has been added that matches one of the installed languages on your device.
Setting the preferred language for your device
TPE will use the first language that it supports from the Language & Region settings on your device. Consequently, depending on the preference order of the languages, the app may appear, for example, in German or Spanish rather than English if either of those languages are a higher priority preference. Given the language Settings below, TPE will appear in a language other than English: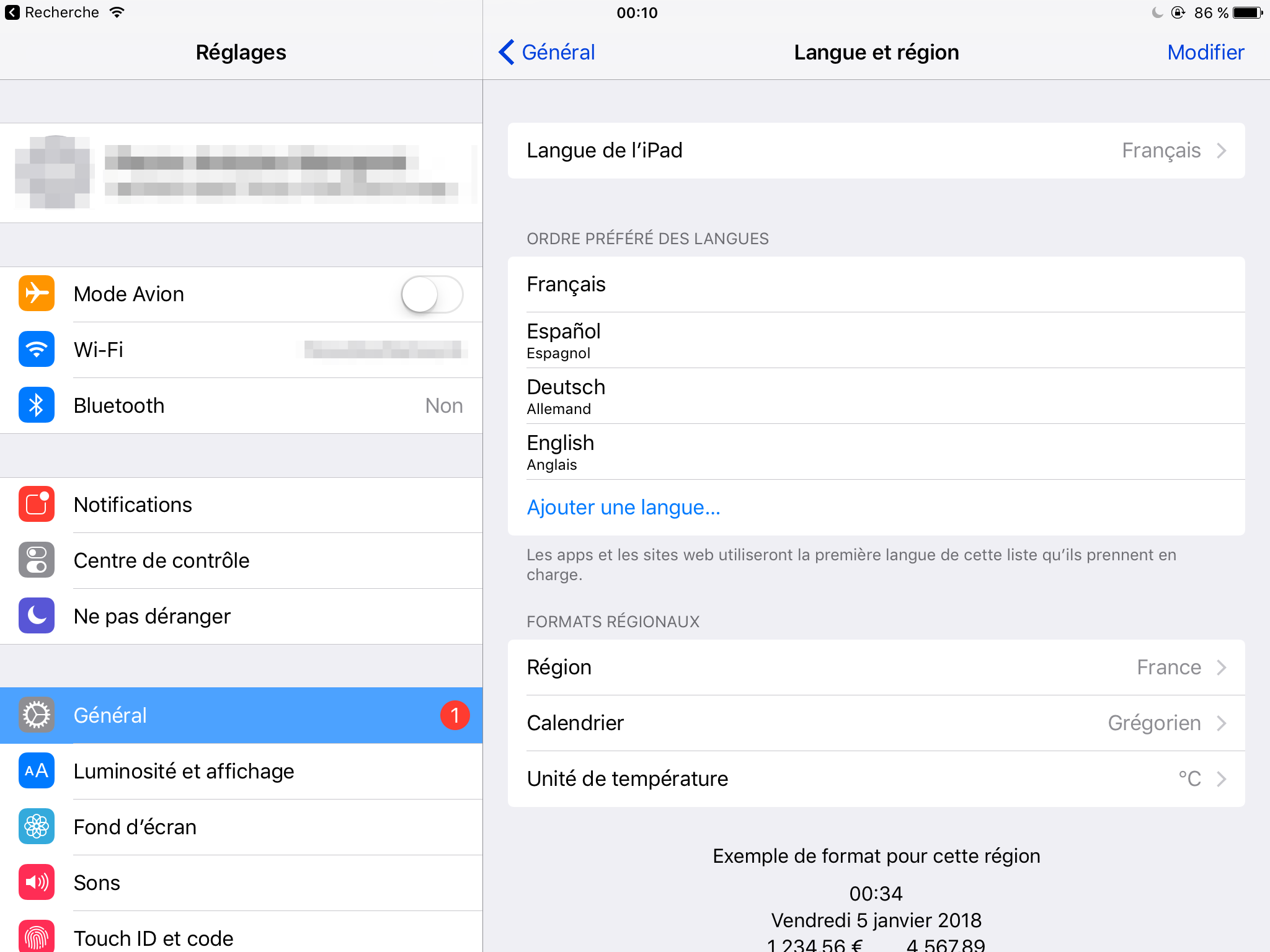 At the time of writing, TPE (as an example) is available in English, French, German and Spanish. If you would prefer to view TPE in English rather than German or Spanish, you will need to list English as a preferred language ahead of both German and Spanish, as shown: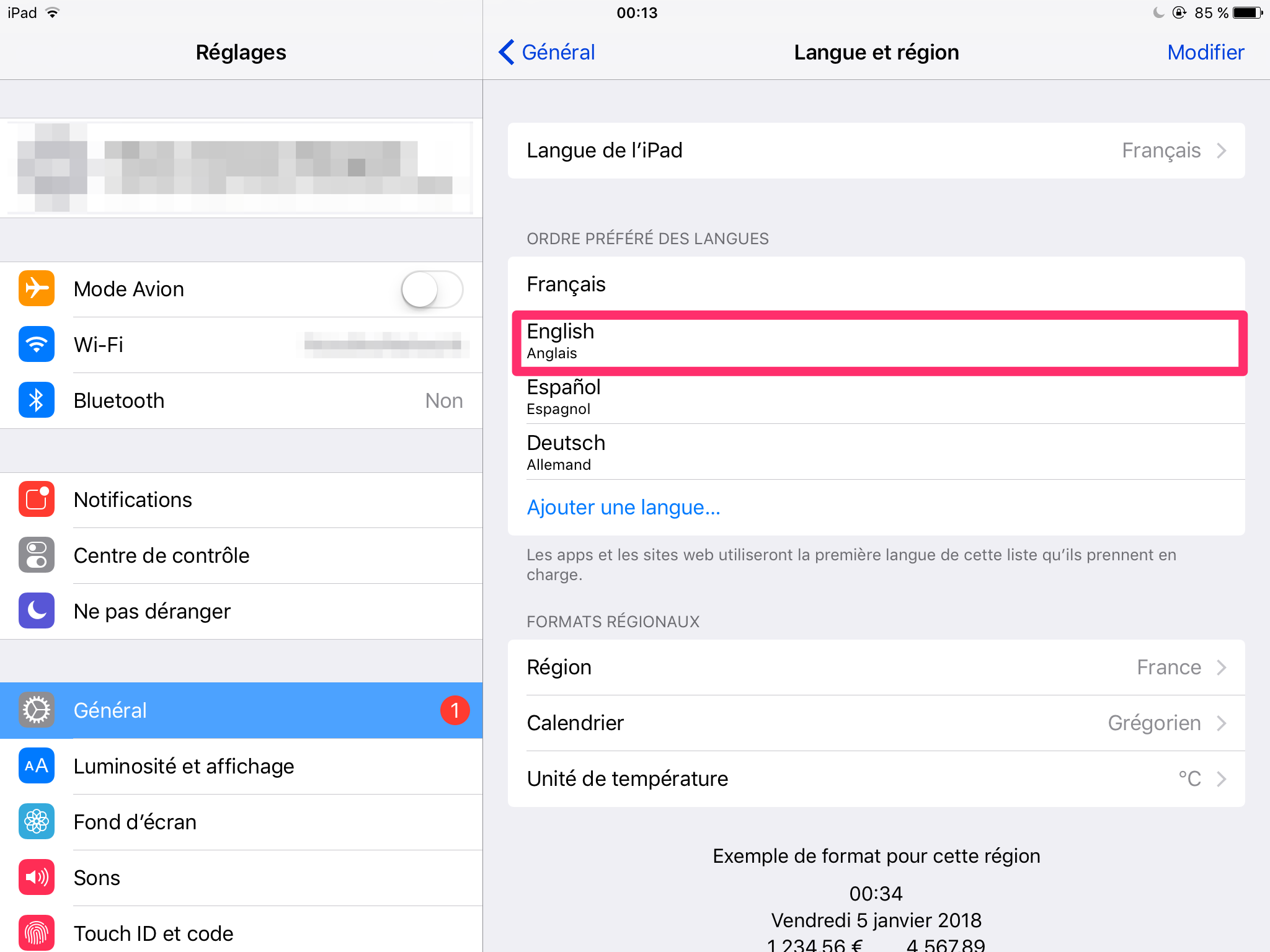 Note: This setting affects all apps on your device, not only TPE or other of our apps.
Setting the preferred language just for TPE
In iOS 13 and later, you can specify the preferred language on a per app basis. Open the phone's Settings app and scroll down to locate TPE under the list of installed apps.
You can set the preferred language as shown: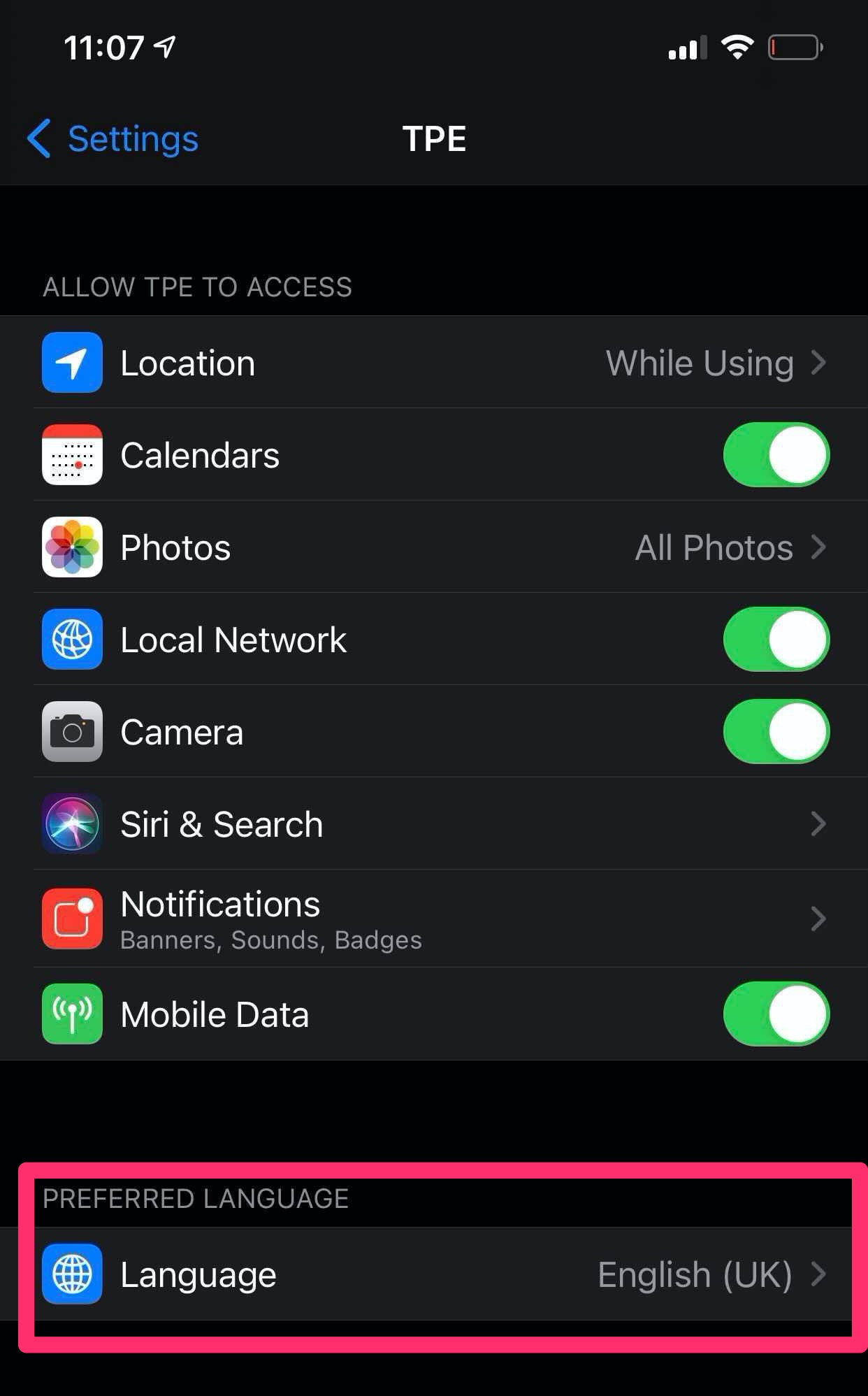 In the subsequent screen, choose the preferred language from the available list: