NOTE: before checking the steps below, make sure you are not using Google Translate or a similar tool to display the site. The web app is incompatible with automatic translation tools. We're working on getting it translated into additional languages.
If you're unable to create a new account, check that you have completed all the required fields, as shown below: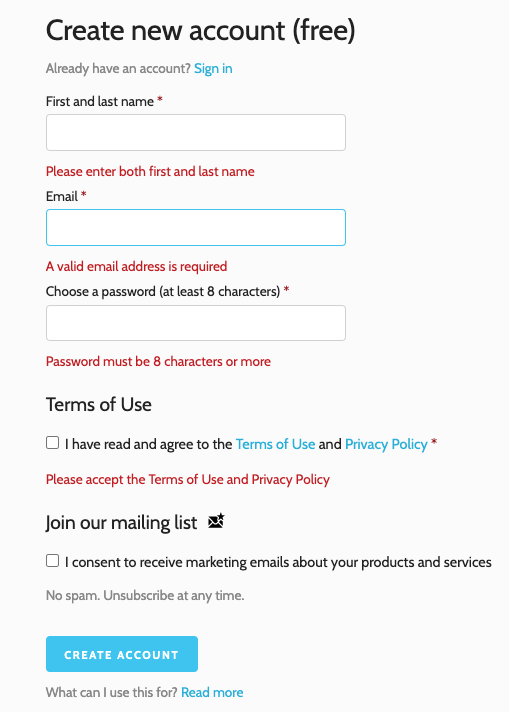 If you see the error message 'Email address already registered', that means you already have an account created - please continue to the sign page. You can request a password reset email using the 'Forgot password?' link if required.

If you're still having trouble, please open a support request and include a screenshot showing this screen with the fields completed.