Saved locations may not be displayed and/or a warning message may be shown if you use the web app in a private or incognito browser window: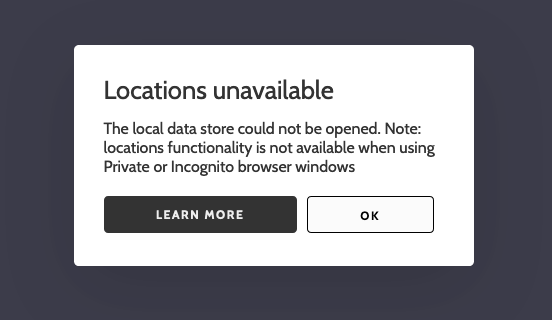 Some browsers (e.g. Firefox) do not support the use of IndexedDB, a local data storage mechanism, in private browser sessions. In these cases, your saved locations will not be displayed. (That's not because we're being mean - it's because the storage mechanism is disabled when you have private browsing enabled. It's an 8-year old bug with Firefox, not yet resolved.)
TPE relies on local storage to reduce server load and increase performance by avoiding downloading your entire saved locations list to the browser on each visit.
Please avoid using a private browser window when using the web app, if possible. You will not be able to access all features and will suffer worse performance and increased data consumption.