There are various methods to do this:
1) Create a browser bookmark
2) Create a shortcut
3) Drag and drop the browser URL to the desktop
Exactly how you do this depends on your browser and operating system, but below are some examples.
On accessing the bookmark, the app will detect that you were previously signed in and will redirect to the map and restore your last used date and location automatically (unless you're using private browsing windows or similar).
Create a browser bookmark
In Chrome:
Create a shortcut
Again, in Chrome: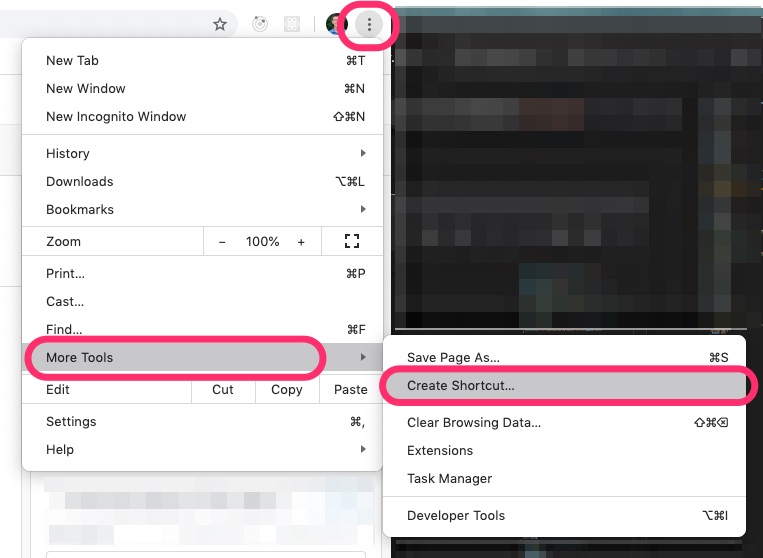 Alternatively, you can click in the browser address bar and drag and drop the current URL (address) to the desktop: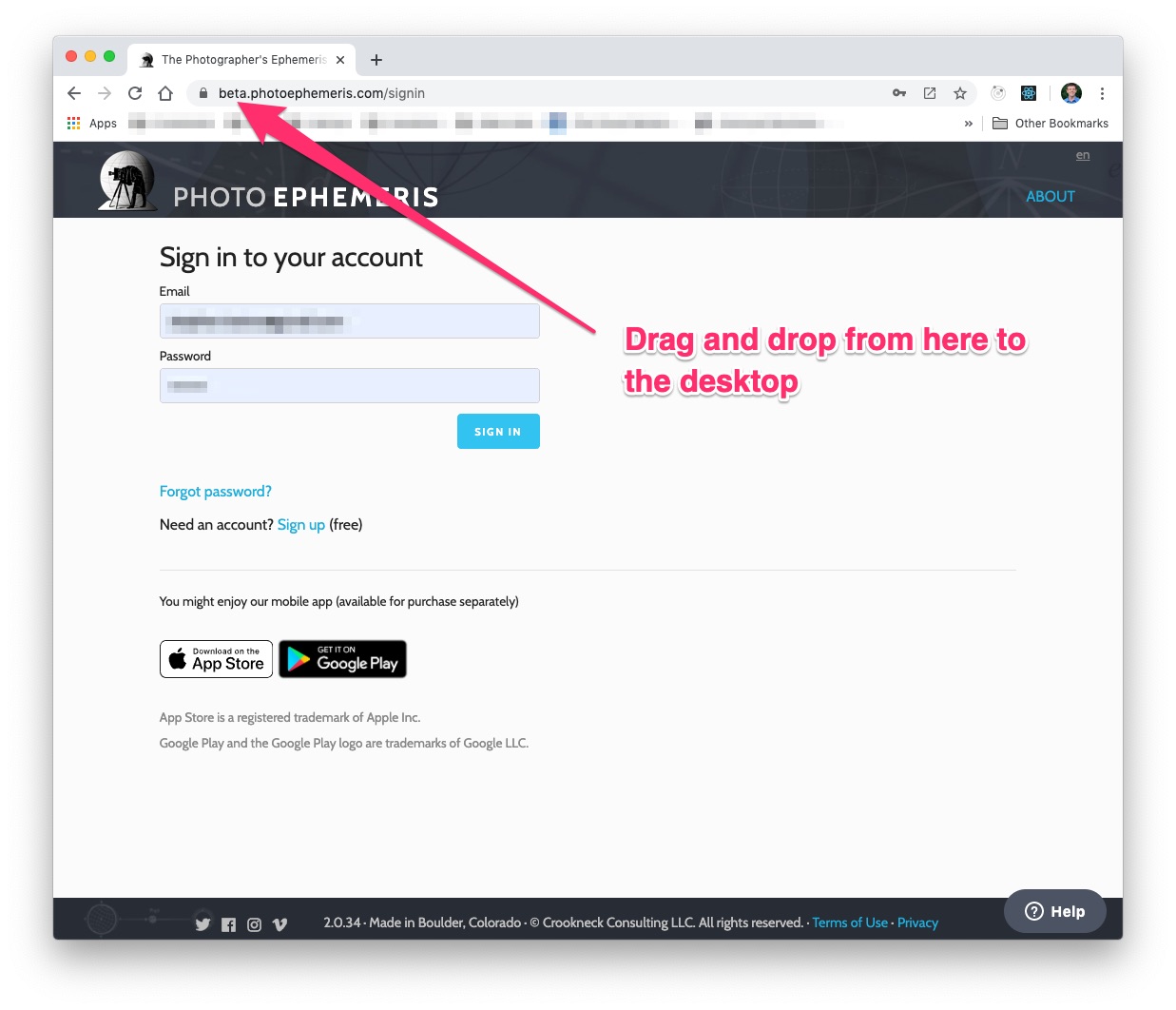 Don't save the page - it won't reopen correctly
While browsers will allow you save a web page as a file, we don't recommend this. Upon opening the saved file, the web page will crash and an error message will be displayed. Please use one of the methods outlined above.
The reason this won't work is that Photo Ephemeris is a web app, not just a web page. When you save the page, you don't save the entire app, and so on reopening the partially saved app, it crashes as it cannot find and run code that it needs.