After you sign up for an account, we will send you an email containing a link you can click to verify your access to the email address you signed up with.
We perform this step to ensure we can contact you in relation to managing your account (e.g. password resets, account lock alerts etc.), any optional subscription you purchase, and to ensure that your email address has not been deliberately or accidentally misused by someone else.
Verifying your account
After creating an account, you will be sent an email similar to the one shown below. Click the Verify email button, as shown:

After clicking the link, you will be taken to a web page confirming that your account has been verified: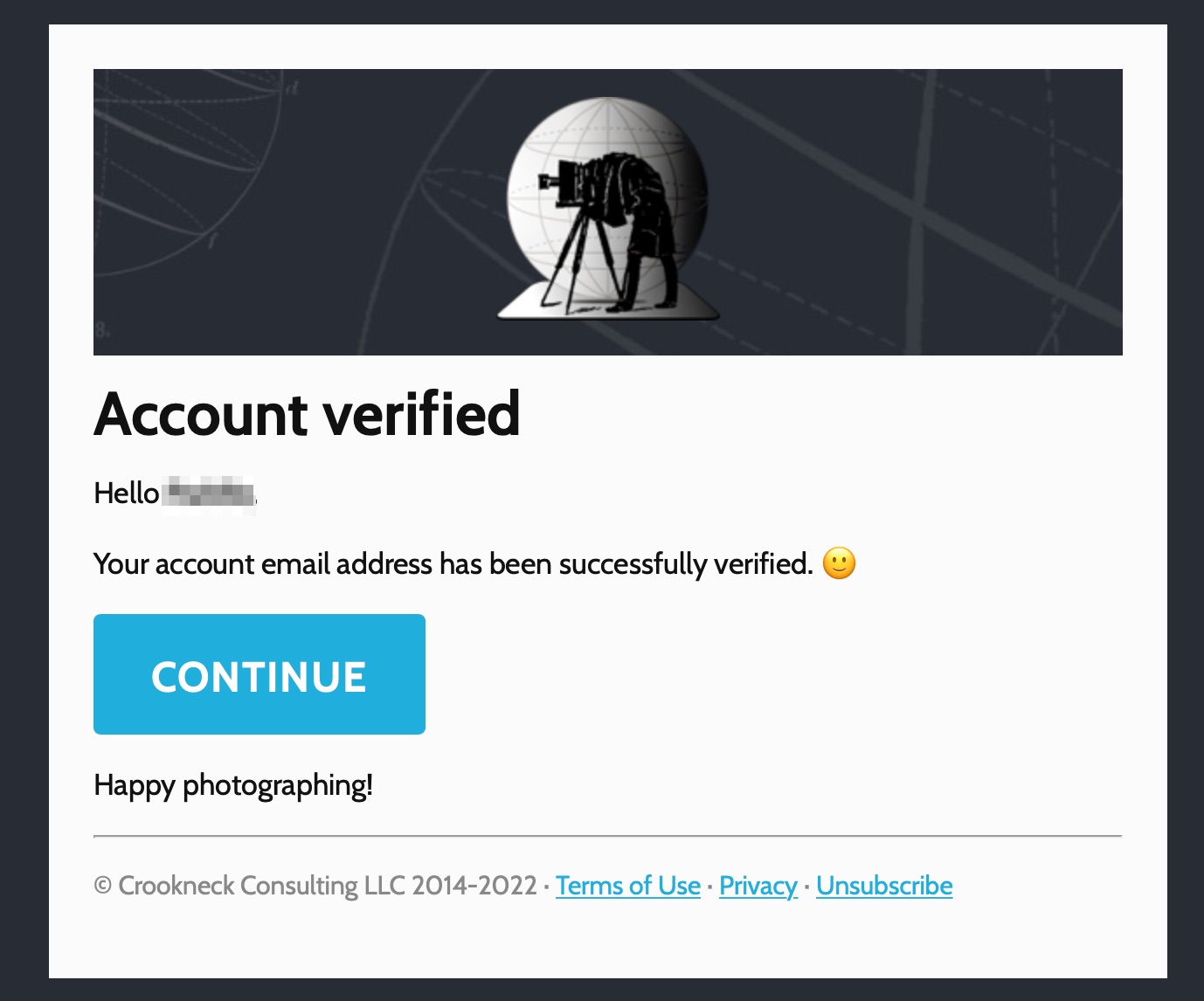 If there's a problem, an error message will be displayed.
The original verification link remains valid for a few days. After that, you will need to request a new email at sign in and verify your address to continue using your account.
Requesting a new verification email
If you need a new verification email, you can request one after attempting sign in. If your account remains unverified, you will be asked to verify your email, as shown: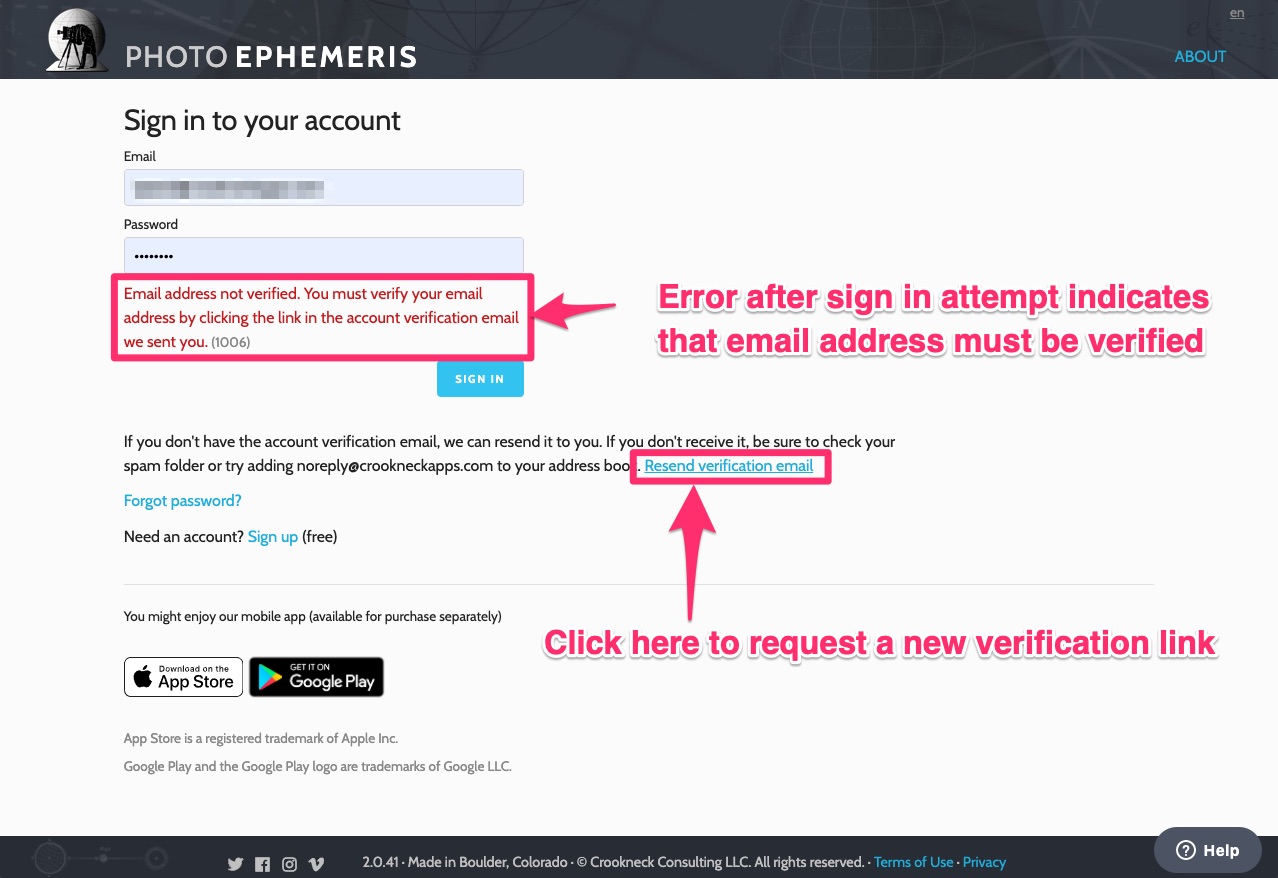 A message is then displayed: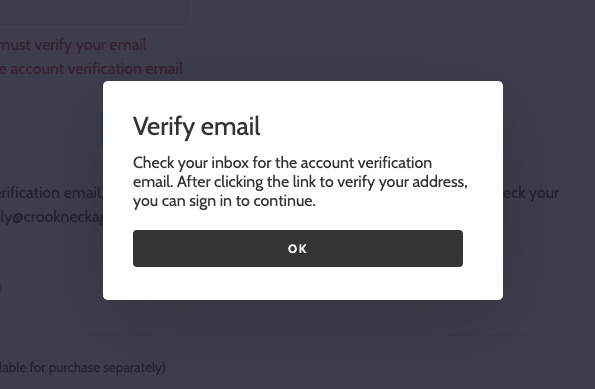 The email may take a few minutes (and occasionally longer) to arrive. If you don't receive it, please check your spam folder and spam settings, and ensure you whitelist emails from both @crookneckapps.com and @photoephemeris.com addresses.
If you still don't receive an email, please contact us using the Help/Support link on the page.