WEB
You can share a link to a shot plan made with Photo Ephemeris Web with your friends or colleagues. The links will open in the The Photographer's Ephemeris mobile apps as well as the web app.
History: prior to version 2.1, the browser address bar was always updated with the specific shot plan parameters. This behavior was changed in version 2.1 so that the browser URL is no longer updated. Instead, you can click the Share button to obtain a valid URL. On loading the page, a complete URL is read and the app will open at the required date/time and map location.
To share a link, click the share button at the top right above the map: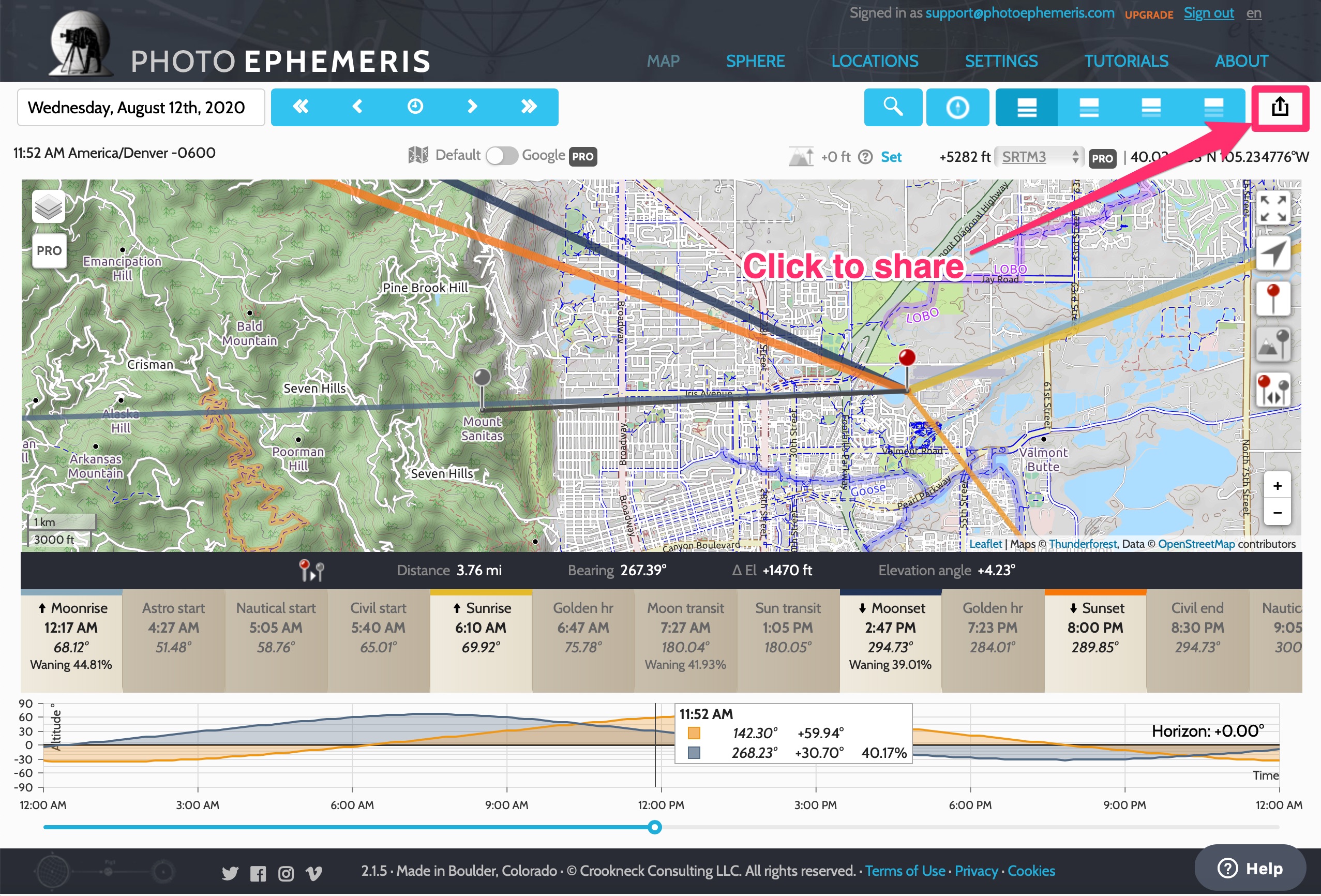 A pop-up form is displayed showing the complete link for your shot plan:

If you're interested in the details of how the URL is constructed, please see TPE URL Parameters. Click Copy to copy the URL to the clipboard.
The OS (operating system) Share button is only displayed in browsers which support the Navigator Share API - this is a relatively new standard and not yet universally adopted. At the time of writing, you should see it in Safari on macOS. It will display operating system specific sharing options: