WEB
If you use a magnetic field compass that does not allow you to correct for magnetic declination, you can choose to have Photo Ephemeris display all bearings and azimuths relative to the magnetic declination for the primary pin location and the selected date/time.
The application uses the World Magnetic Model for 2020-2025 to calculate the correct declination. As the Earth's magnetic field changes constantly, this model provides a mechanism to obtain a predicted declination for a future date, which is useful for planning purposes.
Only for Use When Reading Magnetic Bearings from Your Compass
The only circumstances in which this setting should be enabled is if you are using a magnetic field compass (yes, the old fashioned sort with a needle) that does NOT have compensation for local magnetic declination. Examples of this include the Suunto Tandem, which is used by film location scouts, for example, who prefer to use azimuths relative to magnetic north.
This feature is NOT necessary with use with compasses, such as the Suunto M-3, that allow the user to adjust the declination.
Enabling correction for magnetic north
Navigate to the Settings page, check the "Show azimuths and bearings relative to magnetic north" box, and click save: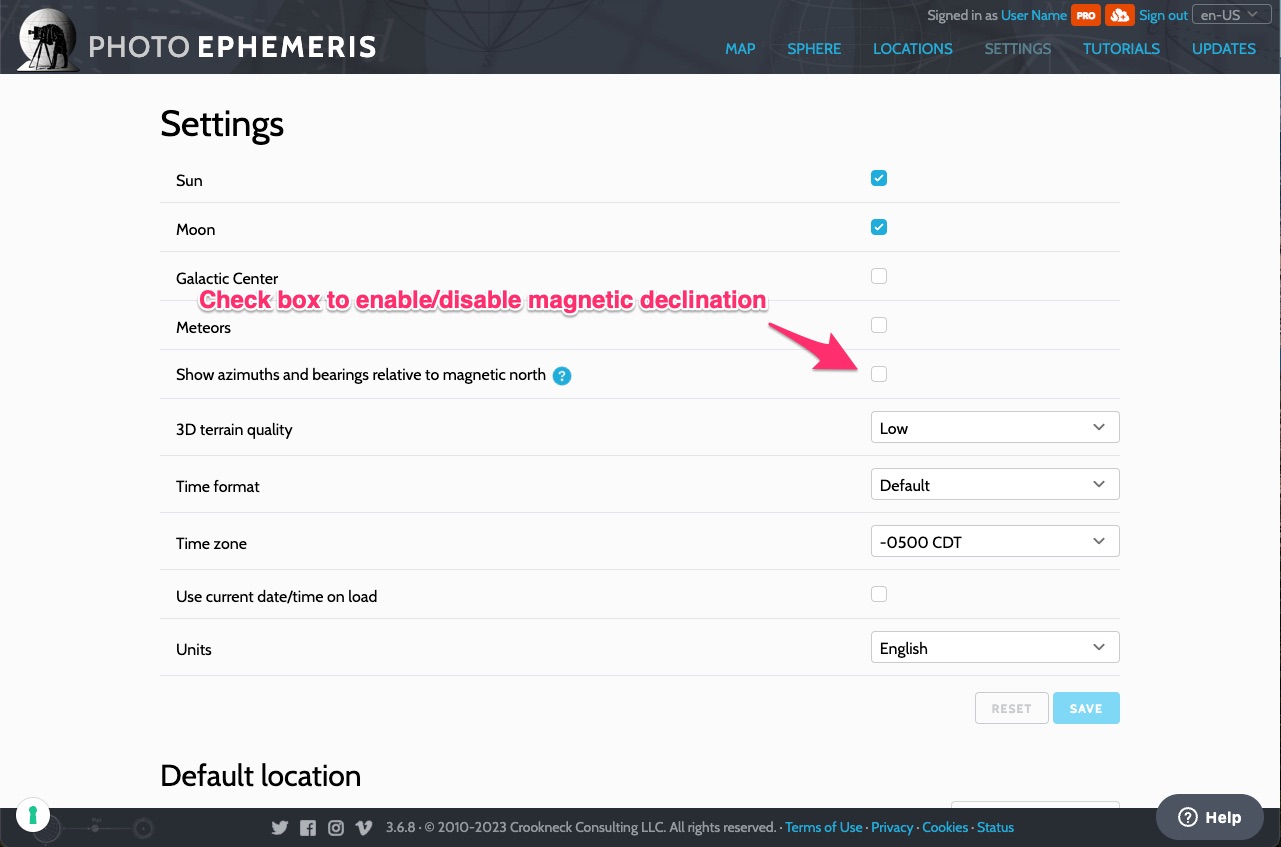 What changed?
The changes can be hard to see at first. Nothing changes on the map: just because we're using a compass doesn't mean the sun rises at a different place!
The changes are reflected in the numerical azimuths and bearings displayed in the app. All values are adjusted to display relative to local magnetic north instead of true north. Additionally, the magnetic declination value is displayed above the map: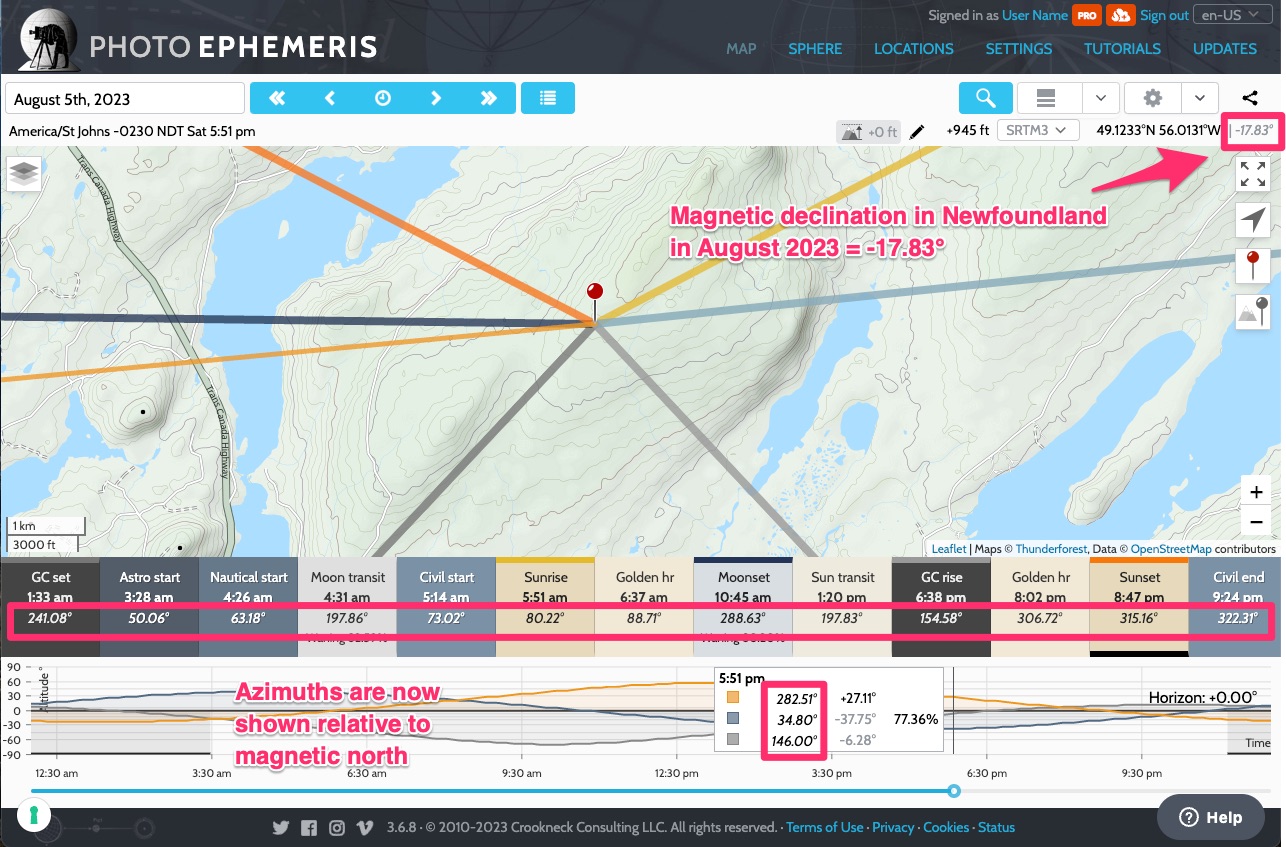 If you have geodetics enabled, the bearing is relative to magnetic north. In this example, if you stood at the primary (red) pin, facing due east towards the secondary pin (grey) holding your uncorrected field compass, it should be reading ~108°.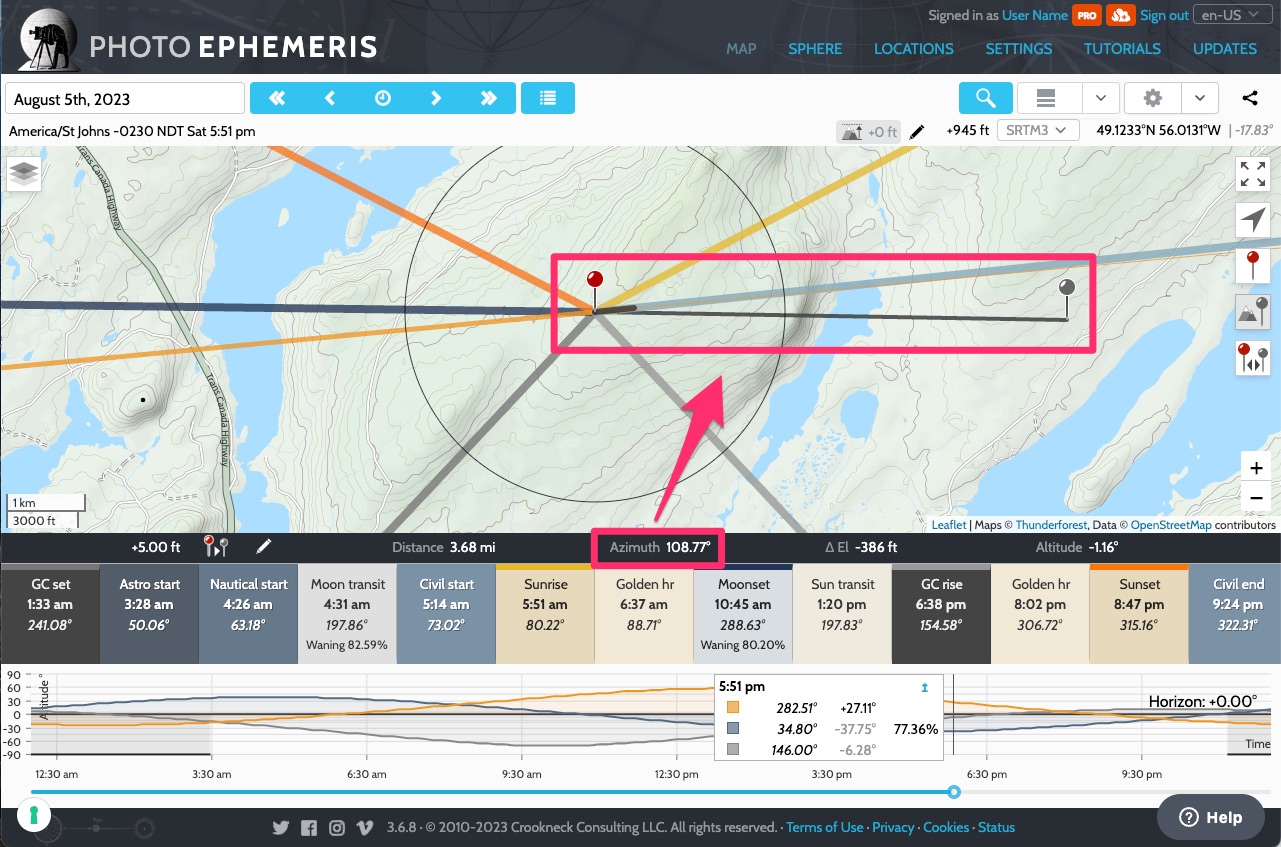 Manual correction to a specified magnetic declination is not possible at present: the app always uses values produced by the World Magnetic Model.