For maps, generally speaking, the top of the screen points due north (true north). Here are the exceptions:
Mobile Apps
In TPE for iOS or Android, you can twist the map using two fingers to reorient it. If the top of the screen is no longer pointed towards true north, a compass indicator is displayed (Android: top left, iOS: top right). The red arrow of the compass points towards true north (not magnetic north - even though it's a magnetic compass icon!):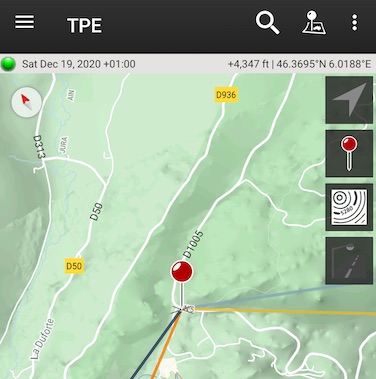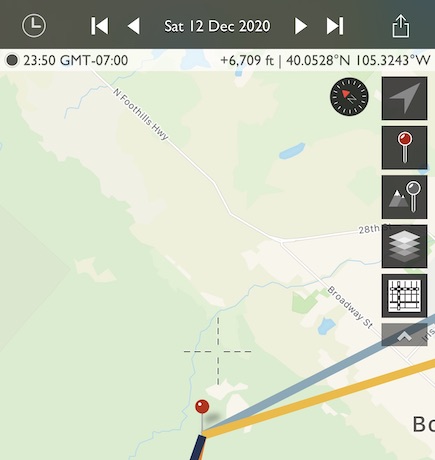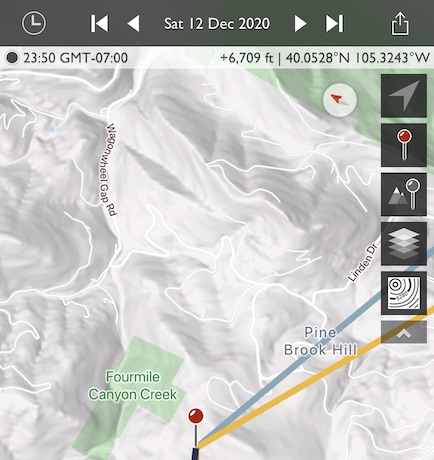 You can tap the compass indicator to return the map to its default orientation (top of screen = true north).
Photo Ephemeris Web
Currently, the only way to change the default orientation is for Pro subscribers using Google Satellite maps. In certain areas (not all) at higher zoom levels, 45° imagery is available. This is controlled using additional buttons which appear when this map imagery is available: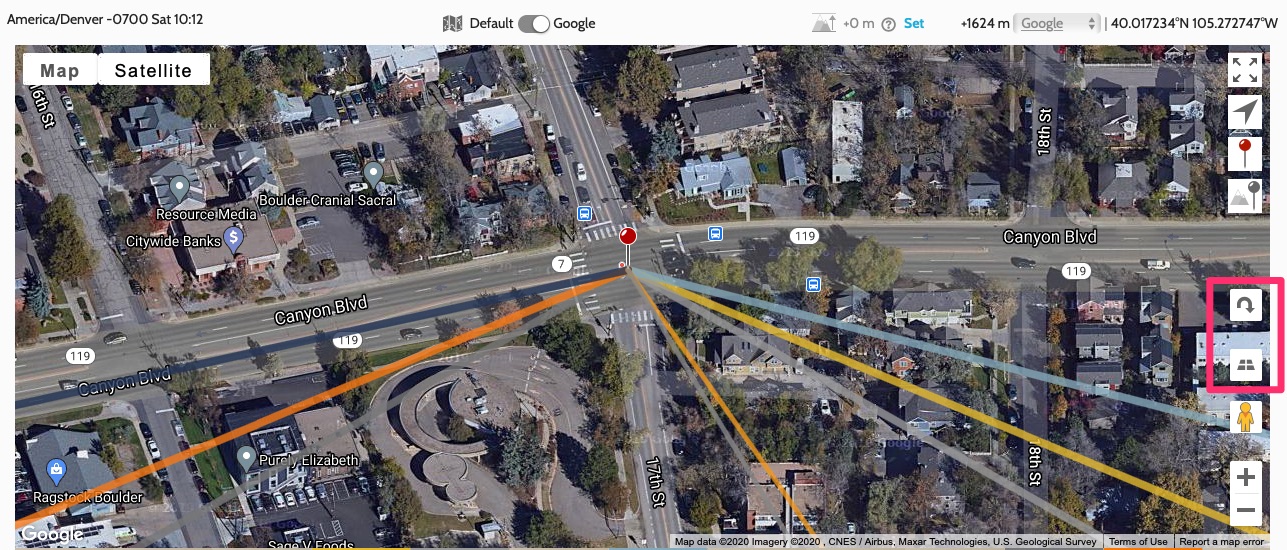 If you enable the 45° you can also choose to rotate the map by 90° at a time using the arrow button (indicated above). The map does not show any indication of the direction of true north, so you should keep track visually of how many rotations you have applied. You can quickly reset to true north orientation by disabling 45° imagery - the map will rotate back to its default.