This article applies to Photo Ephemeris Web.
The following keyboard shortcuts are available within the web app on the map page. Generally, you will need to focus the cursor on the map for these to be active.
c - recenter the primary pin on the map
Shift-C - recenter the map to the primary (and secondary, if enabled) map pins
f - toggle full screen mode on/off
g - toggle geodetics on/off
s - swap primary and secondary pins (only available when Geodetics is enabled)
p - previous day
Ctrl-p - previous event (e.g. full moon)
n - next day
Ctrl-n - next event
t - cycle through the available Display Modes
Google Maps
For Photo Ephemeris Web Pro users using Google Maps, additional keyboard shortcuts are available. A quick guide to these is available by clicking the link in the map itself: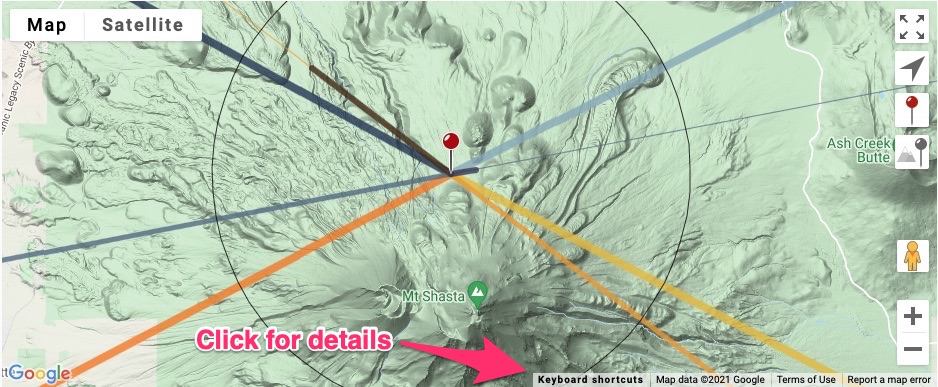 Let us know if there are any additional shortcuts you'd like to see added in future versions.